Wearable technology at Trailerpark Festival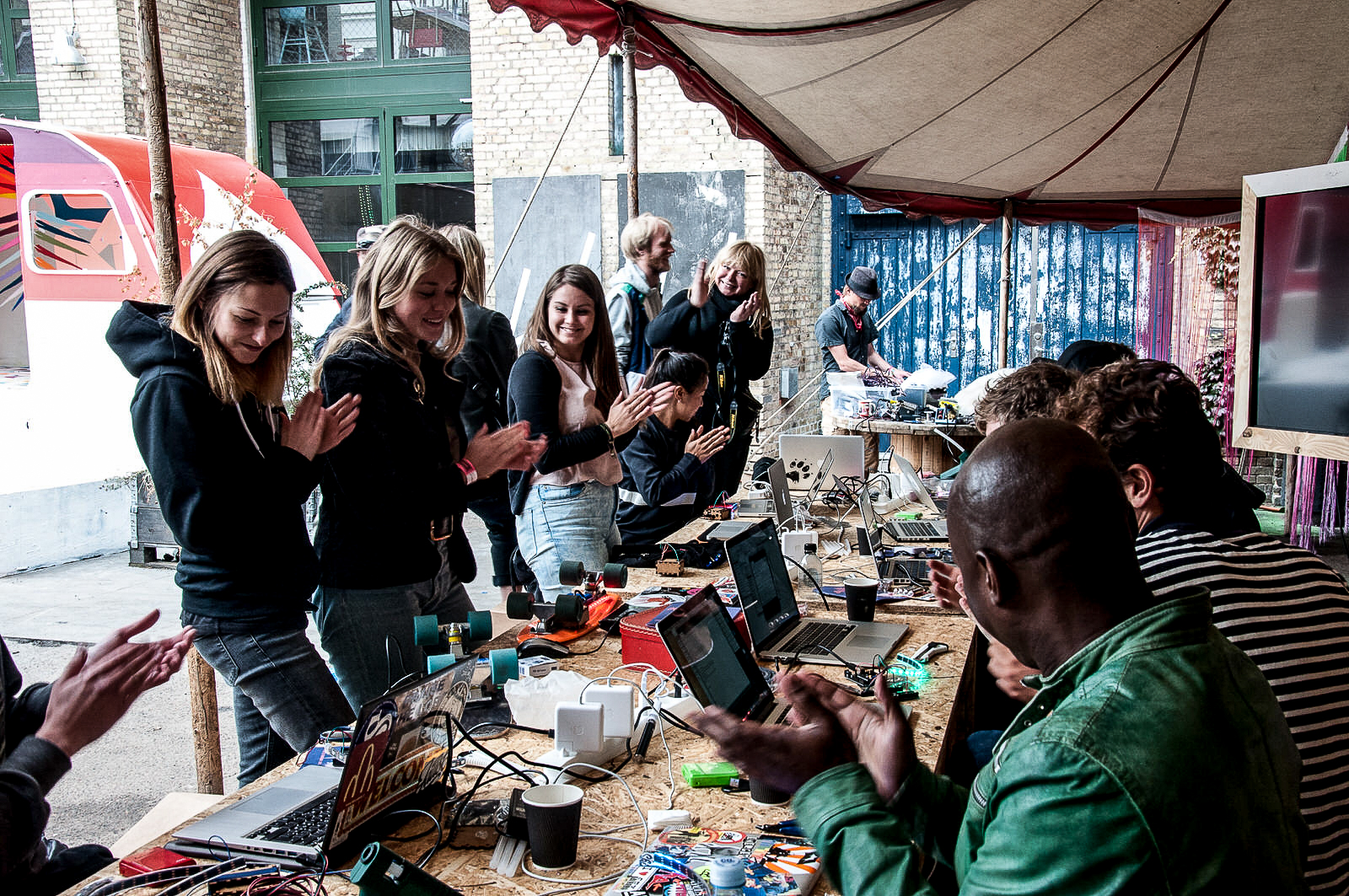 Fablab RUC was a part of Trailerpark festivals new I/O initiative. I/O stands for Input/Output and symbolises the discovery of technology, creativity and human interaction. Here they bring together rebels from multiple and diverse artistic and digital landscapes, to explore technologies, co-create radical solutions, showcase new talents and share ideas. Oh, and of course have a lot of fun.
At the festival Fablab RUC hosted the BLINK workshop, where you could make and learn about wearable technology. Here you could design wearable light devices based on an introduction to Arduino programming and LED light programming. FabLab RUC worked hands-on and guided you through the core elements of developing wearable devices. In addition to LED lights you could work with simple sensors to add interactivity to your project.