Published: May 18, 2015, Edited by: Mads Hobye
Water vortex experiment [Danish]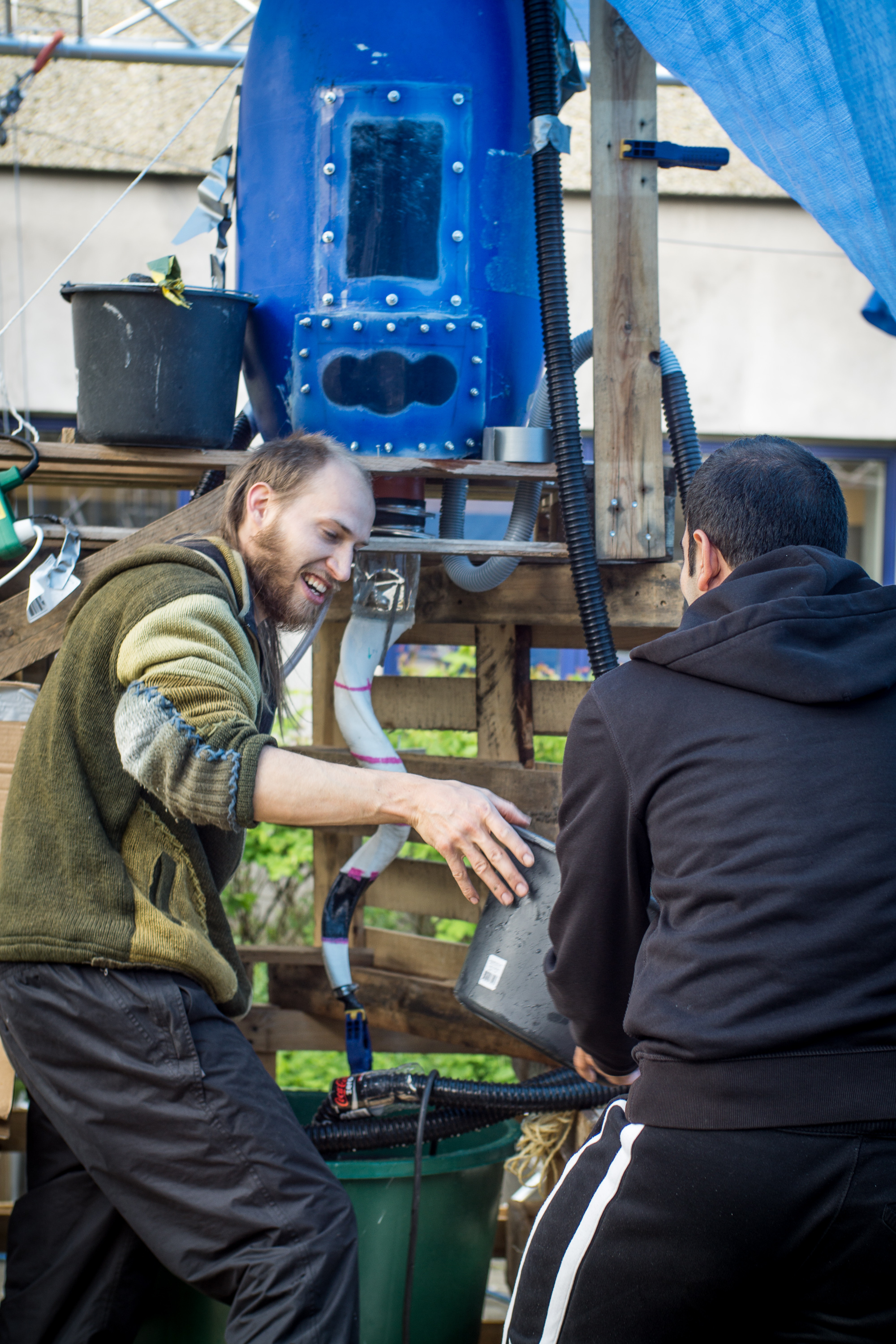 5 Students from NAT.BACH are experimenting with the flow within a water vortex. They are using the lab to build an actual prototype by 3D printing a 3D model a horn from an antilope and making a rather large rig around it. More information below in Danish:
I 1952 udførte Viktor Schauberger og Prof. Franz Pöpel, en række eksperimenter for at undersøge muligheden for at separere vandfasen fra en suspension af hydrofobt materiale ved brug af rør af varierende designs, hvilket videre udviklede sig til at inkludere en undersøgelse af friktionstabet i forskellige rør og materialer. Schauberger og Pöpel observeret, at friktionsmodstanden faldt, desto mere konisk- og spiralformet røret var, ved bestemte flows observerede de en tilsyneladende "negativ" friktion, som om vandet havde mistet kontakt med røret og faldt frit. Dette efterviste Sten Kullberg eksperimentelt i år 1982 hvor friktions kurverne, ved nogle resonans punkter, tilsyneladende også gik i minus.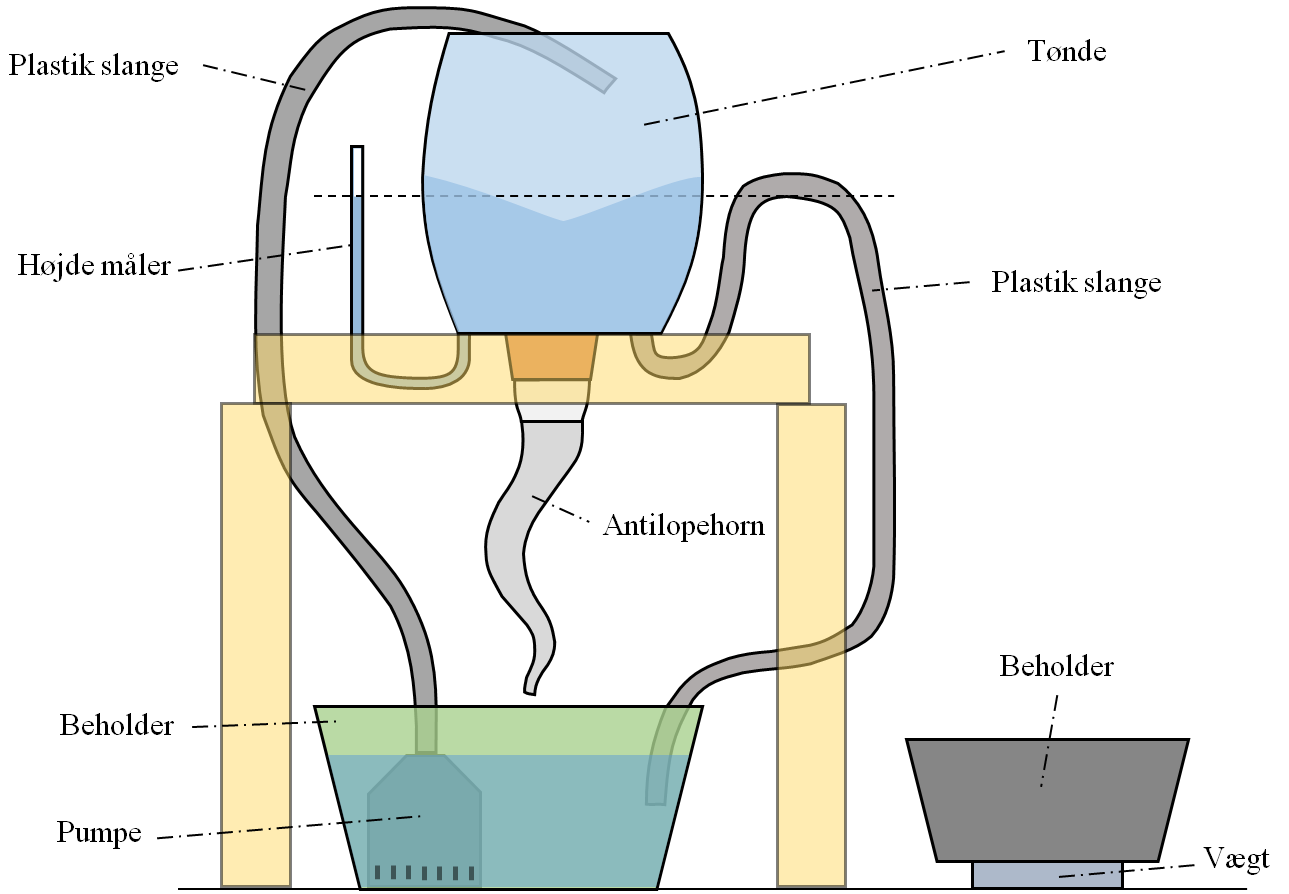 Med udgangspunkt i dette er vi interesserede i at undersøge følgende:
Hvilke faktorer skal ifølge tidligere undersøgelser være opfyldt for at fremprovokerer denne effekt?
Hvordan kan man beskrive og forklare effekten ud fra et teoretisk naturvidenskabeligt synspunkt?
Kan vi selv eftervise effekten eksperimentelt?