Published: December 11, 2018, Edited by: Daniel Davidsen
Shrink your Arduino Projects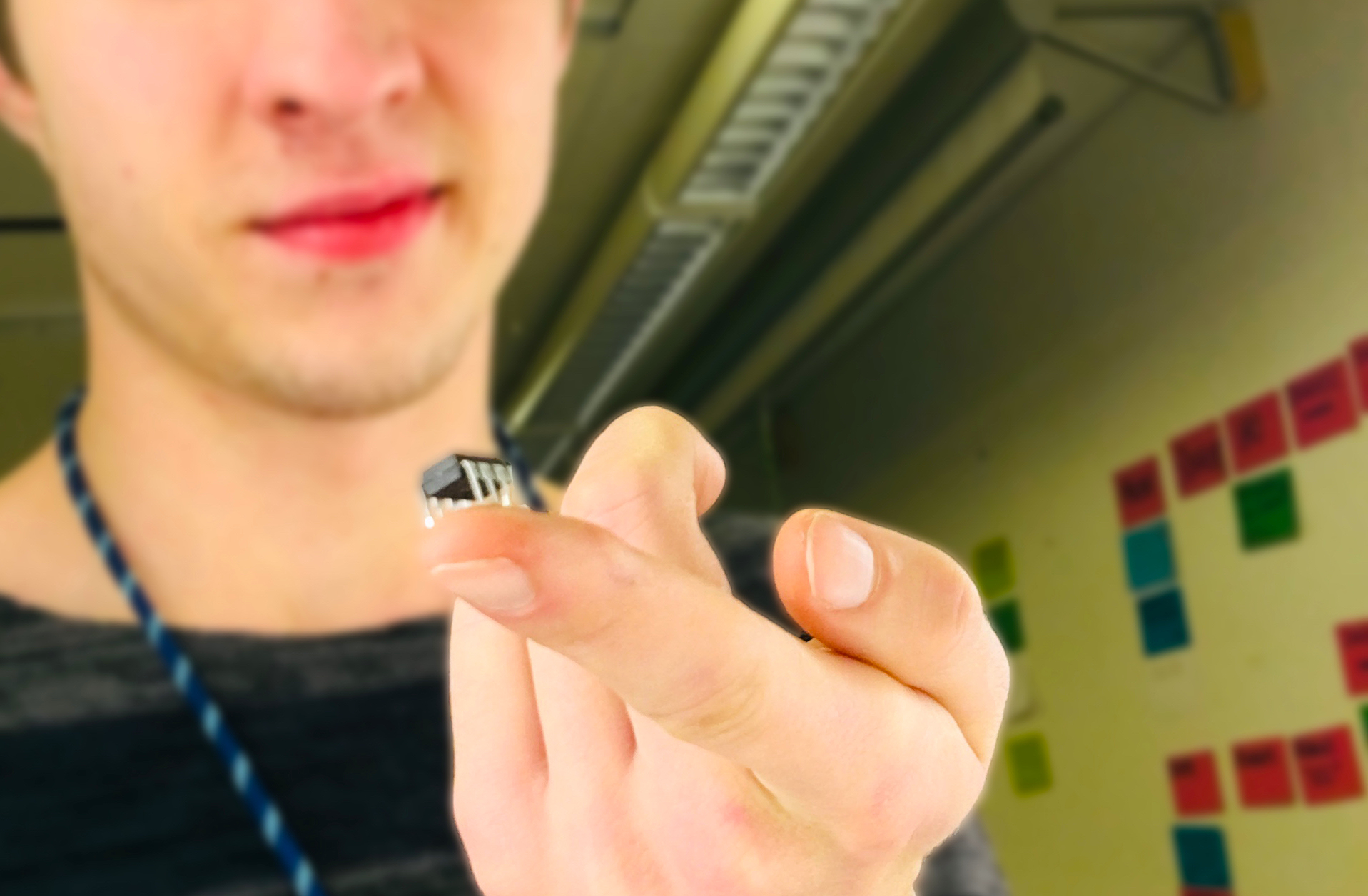 If you don't use a lot of pins from the Arduino you can use a atiny85 instead. It has a pin layout as the following picture.


For programming a attiny85 you need to program it though a Arduino UNO ( the standard one ), FABLAB has a programming shield for easy programming else can build all needed connections in a breadboard (read how here. )
Here is a how to program the blink example:
Insert the ATtiny85 The chip has a small ring one corner. This means it's this the chip pin 1 (not to be misunderstood with programmable pin 1!).
The pin 1 should be in the upper left corner.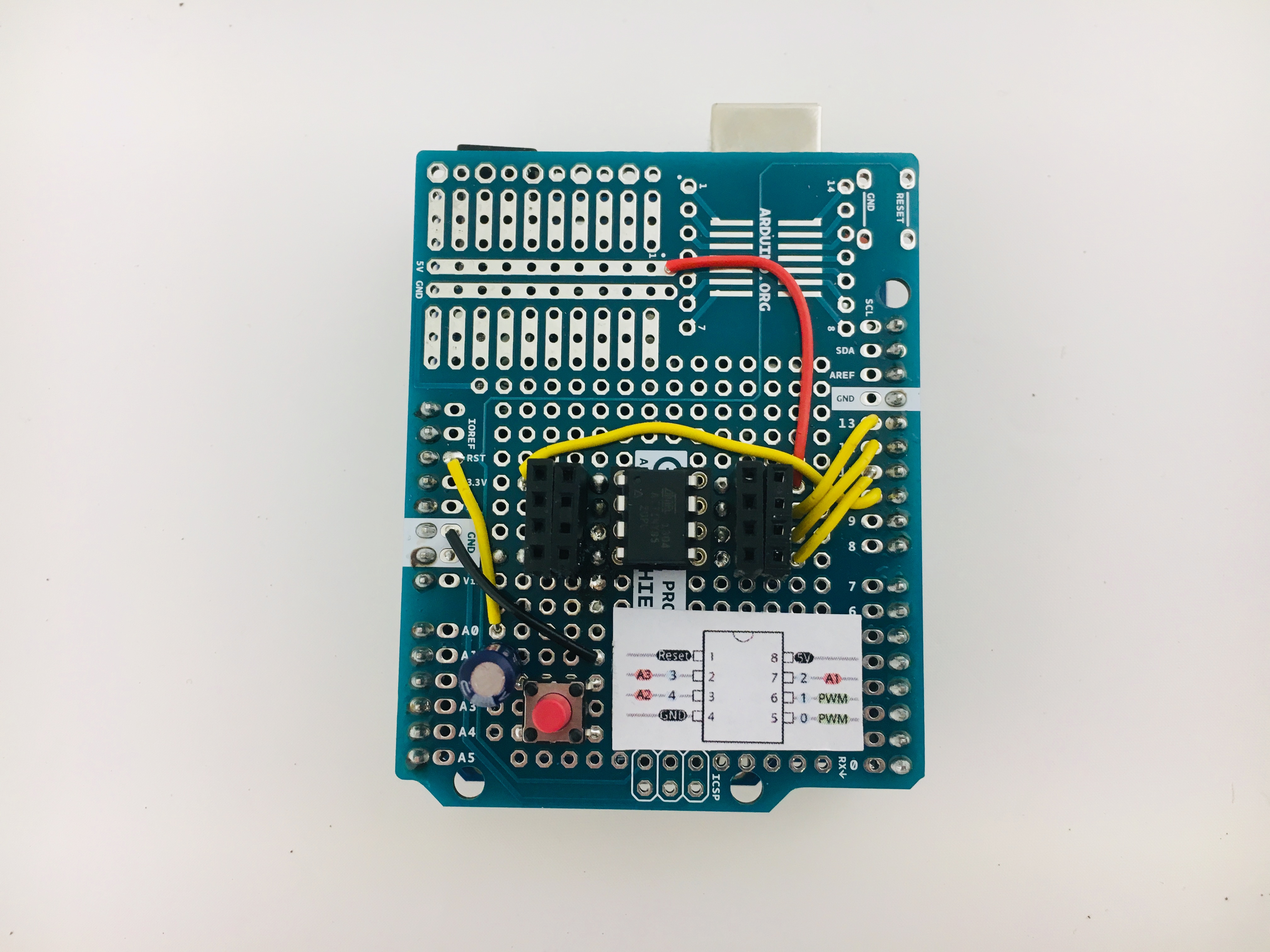 Install the ATtiny library.
Open the Arduino IDE program
Click "Tools"
Click "Boards"
Click "Boards Managers"
Search "attiny"
Click "install"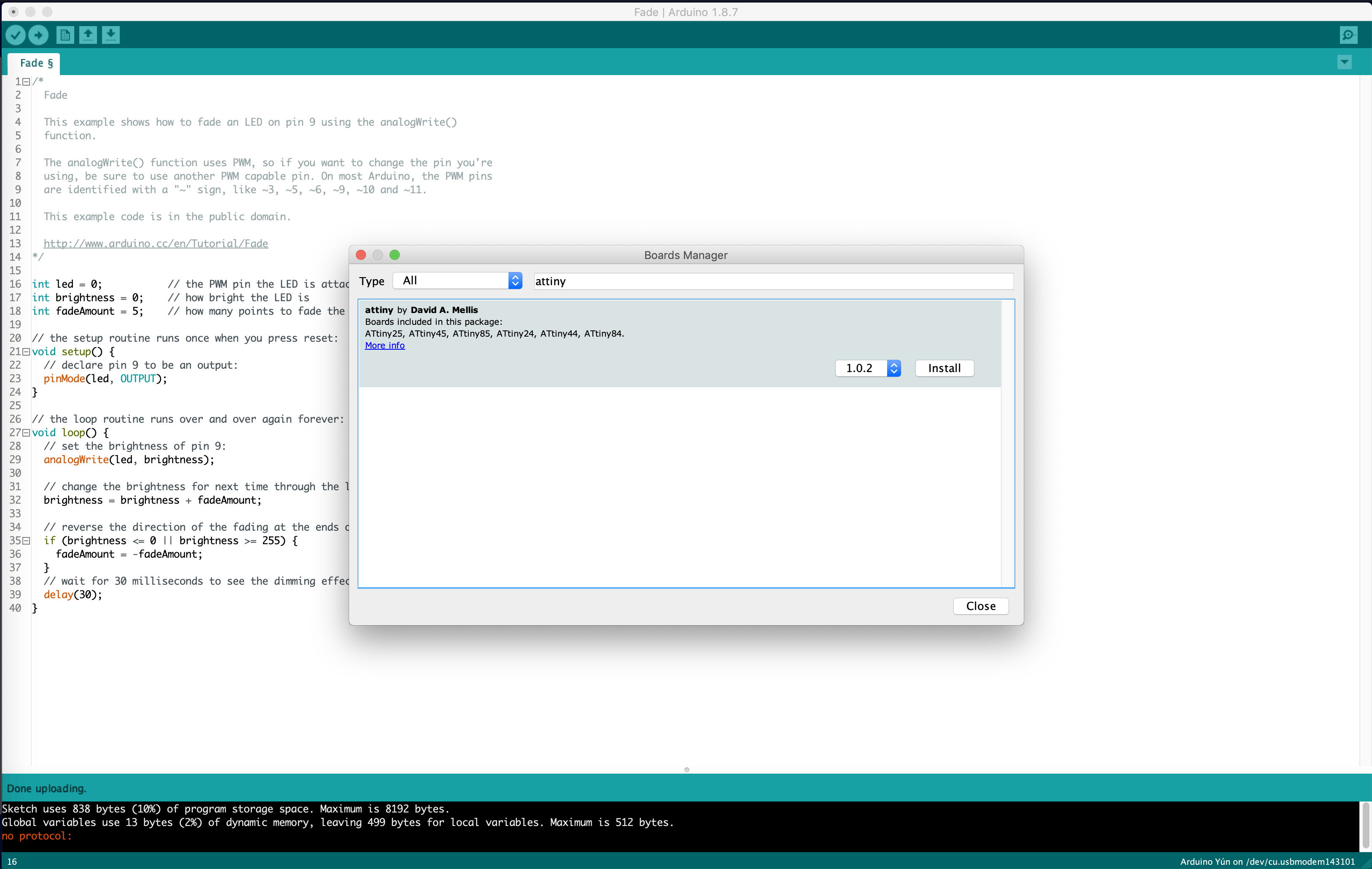 Find the blink code
Click "File"
Click "Exsamples"
Click "01.Basic"
Click "Blink"
Slide change to code
The ATtiny85 doesn't have a build in LED therefor, find and replace all 3 location with "LED_BUILDIN" change to "0" or what pin you would like to use.
Insert a LED in PIN 0 and GND (remember 220 ohm resistor)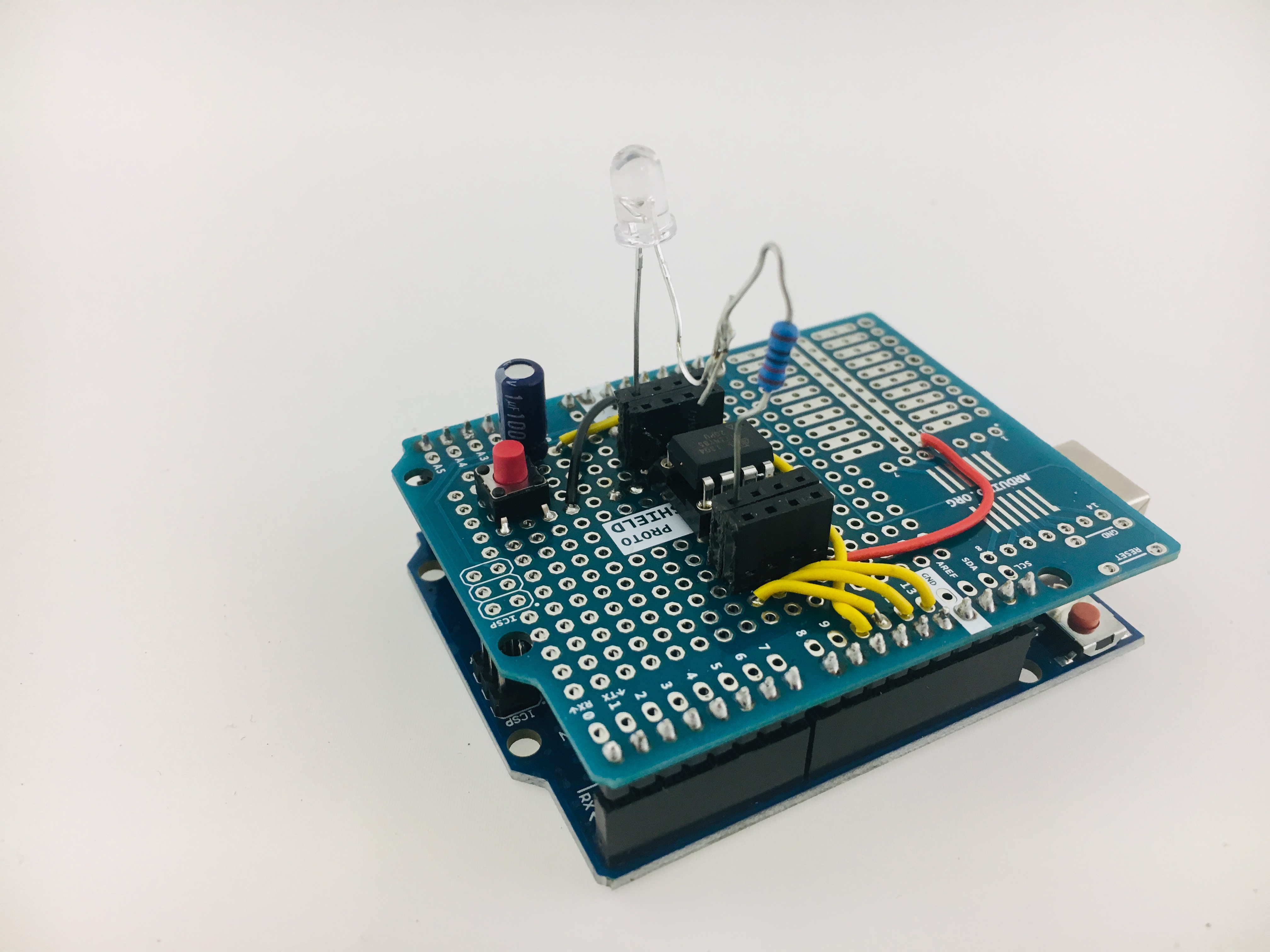 Upload code
Click "Tools"
Click "Board"
Click "Attiny25/45/85"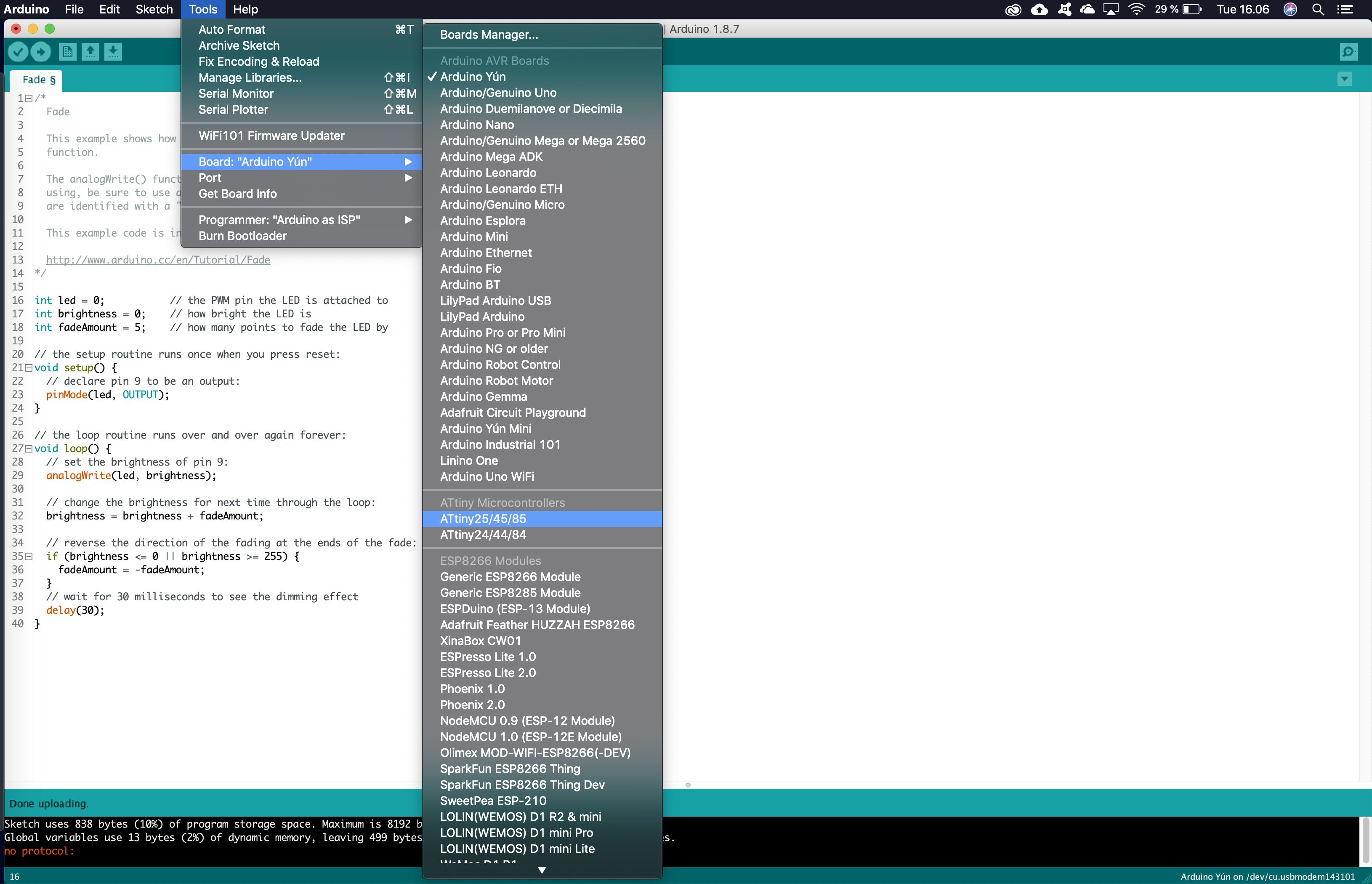 Click "Tools"
Clcik "Processor XXX"

Click "ATtiny85"

Click "Programmer XXX"

Click "Arduino as ISP"
YOU CAN NOW UPLOAD YOUR CODE 😊
The LED should now blink every second.