Published: May 08, 2017, Edited by: Mads Hobye
Share your city - An interactive city map of Roskilde.
This project was about finding a solution to how we could design an interactive installation, which would give people the urge to share information about the culture in Roskilde.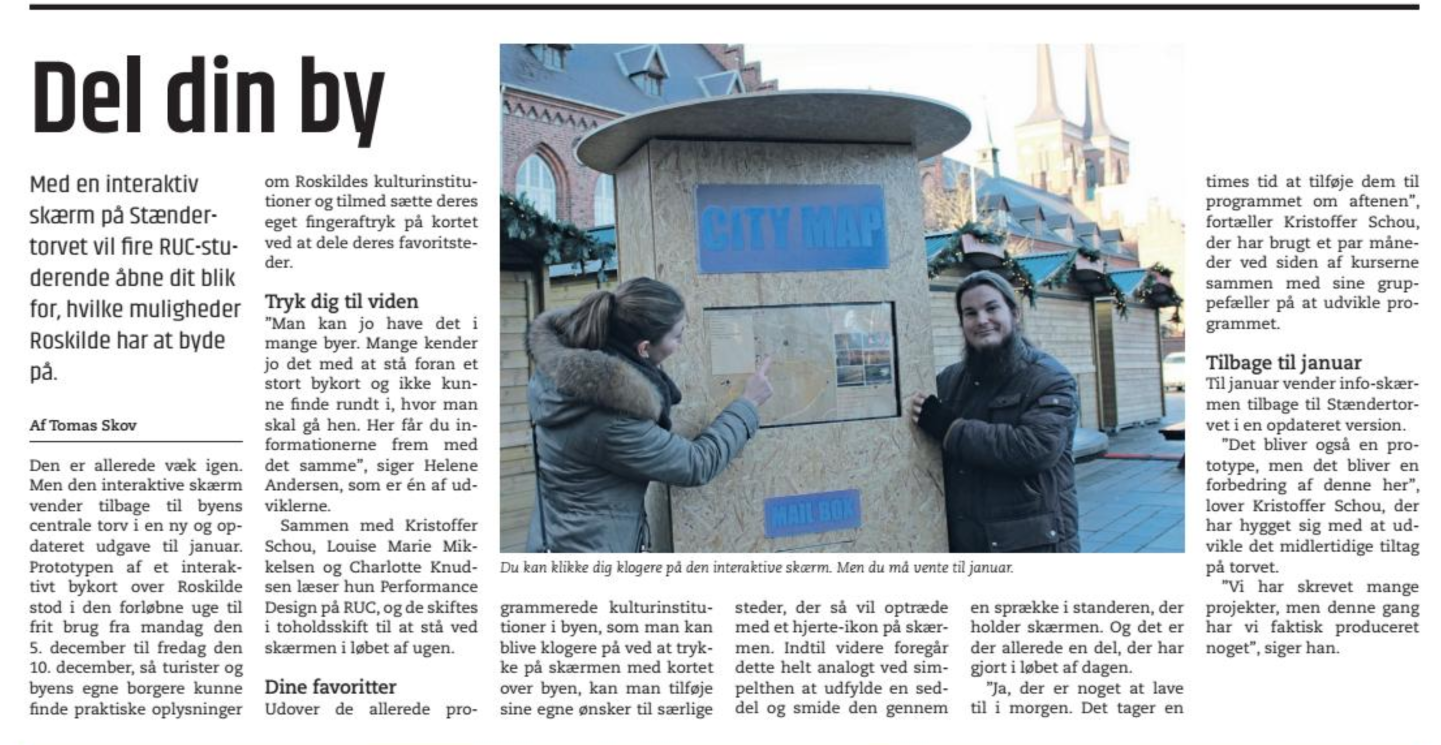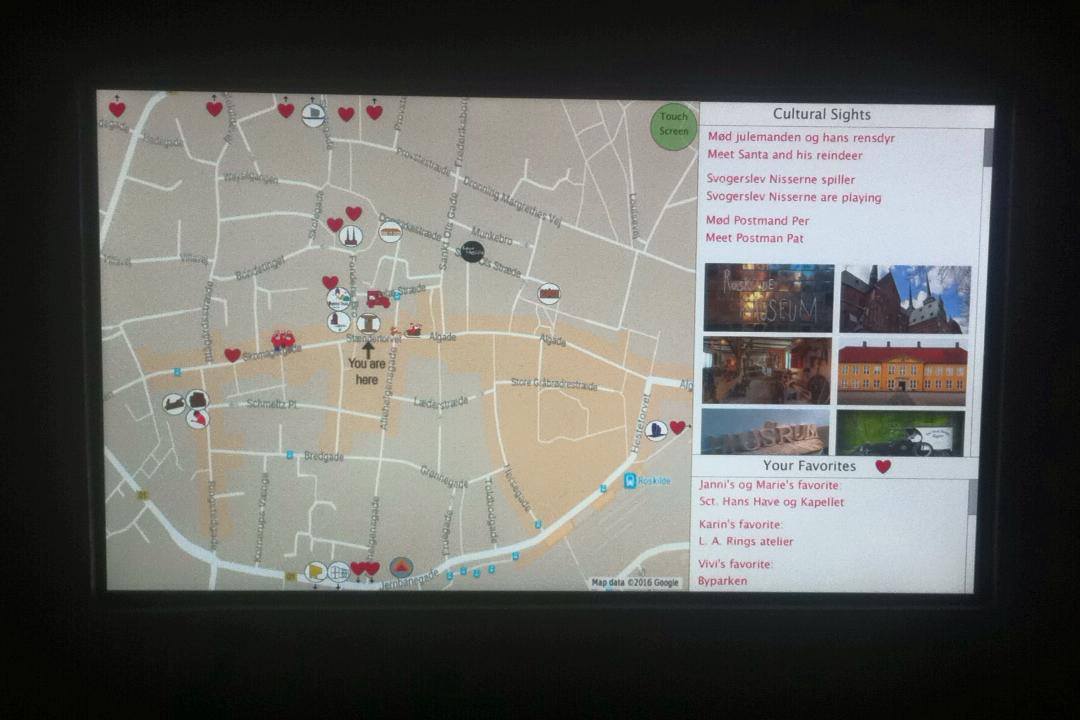 After an interview with VisitRoskilde, we found out there was a problem keeping the tourists for a longer time in the city. From this knowledge, we made a concept to make this possible, but we realised we wanted to change focus from the tourists to the interaction between the user and the installation. Due to this we have made an installation with a touch screen displaying a map of Roskilde's cultural locations, where the users could add their own favourite places in the city. During the agile process of building this installation we have continuously tested ideas to find the best solutions and made changes based on feedback from users.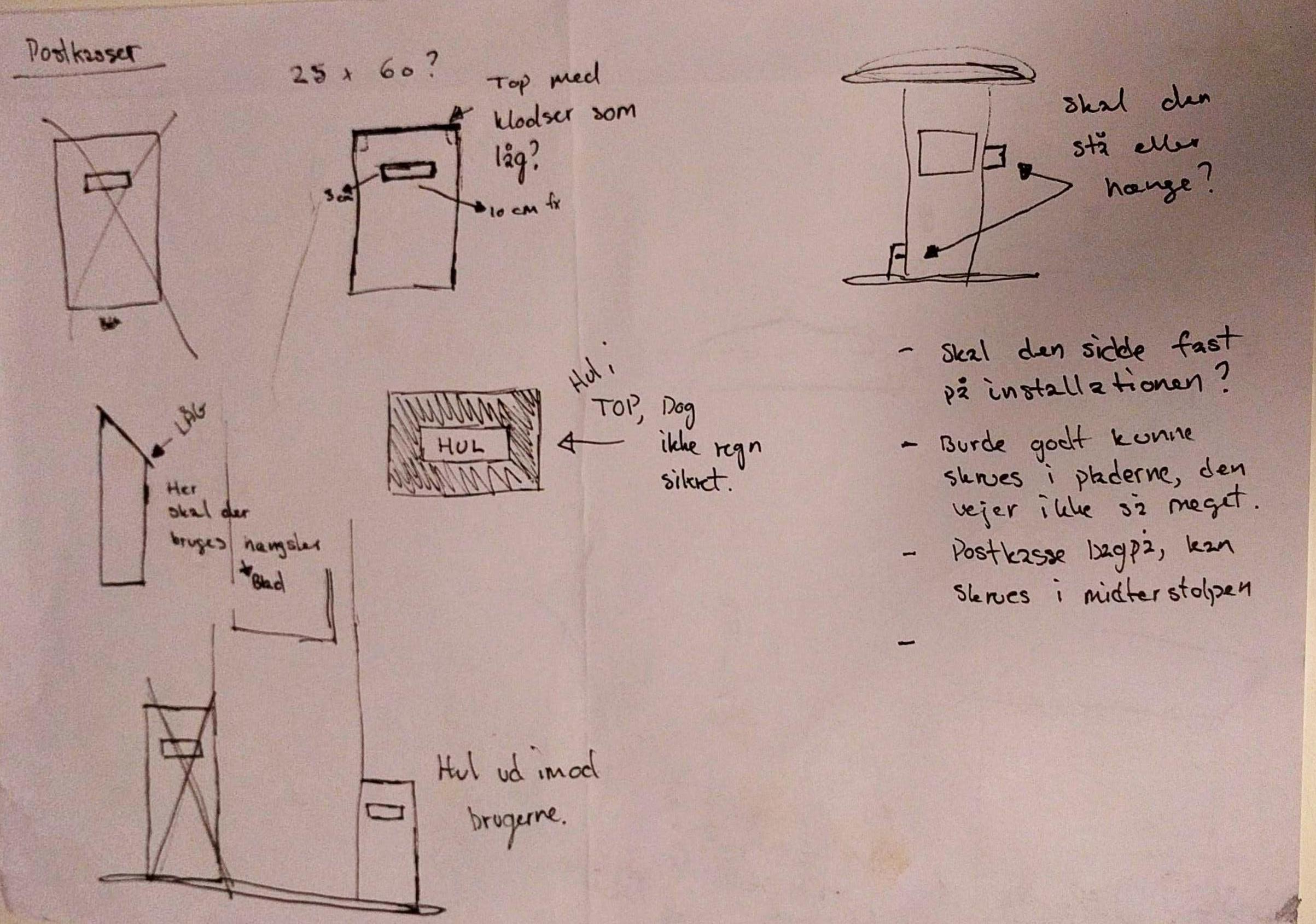 The installation was tested during a week in December, where it was placed at Stændertorvet, to reach the most users, which we hoped to be both tourists and local citizens. During this week we have used participatory observation, to get a better understanding of how this first iteration of the design performed with the users.
Based on the results from the participatory observations we conclude that the concept of this installation was well received.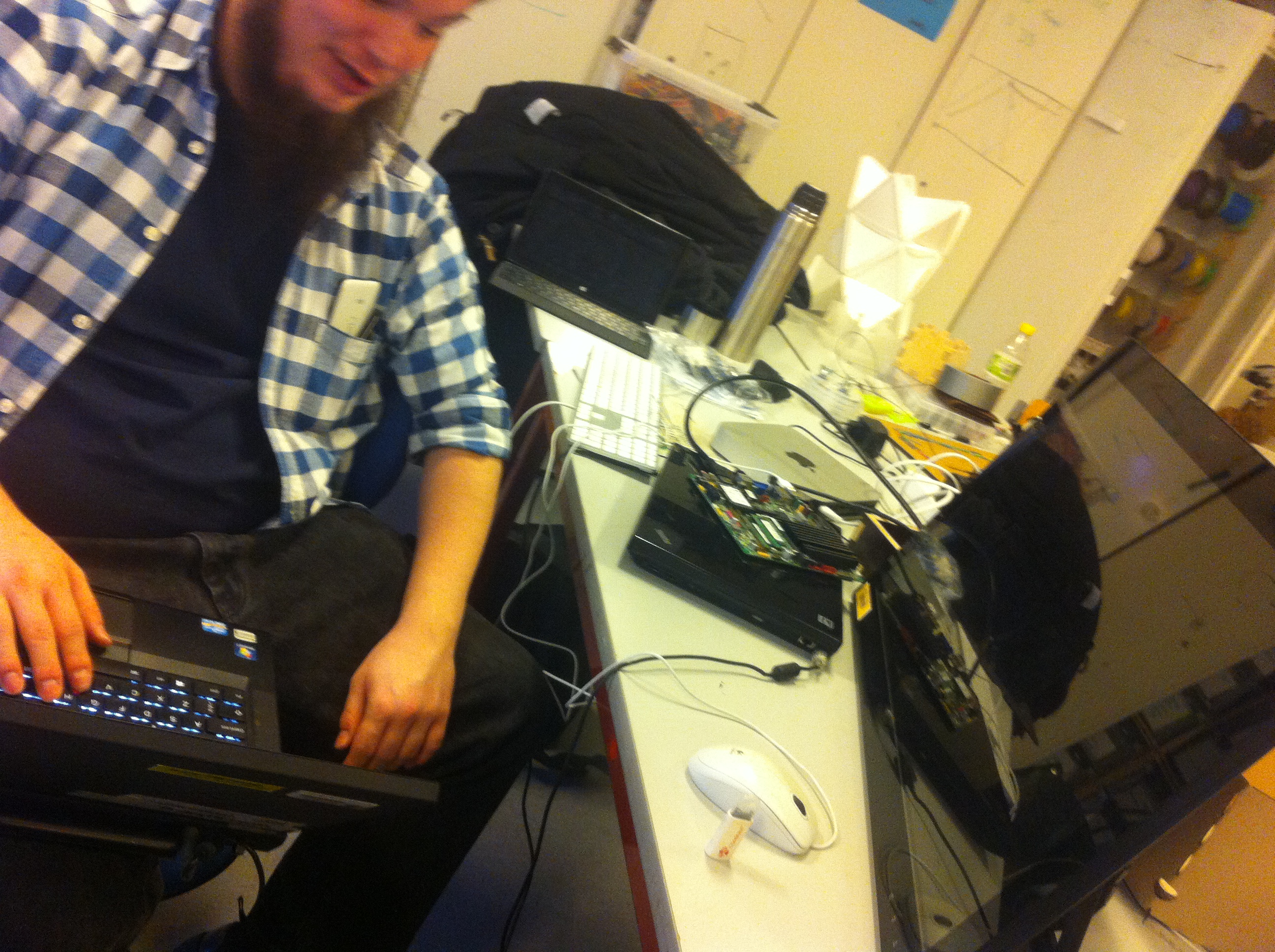 A Performance Design project by: Andersen H., Knudsen C., Mikkelsen L. M., Schou K. C.