Published: January 16, 2017, Edited by: Mads Hobye
Sensing Spaces
Credits: Agnieszka Filipowicz, Mads Hobye, David Garcia, Thomas Bojstrup & Johanna Sigurdardottir
The project was a part of Agnieszka Filipowicz Masters studies at KADK, on the Architecture and Extreme Environments course. Each year they visit a remote location and investigate its climate and special characteristics, together with creating a project of a device which addressees some of the issues they find.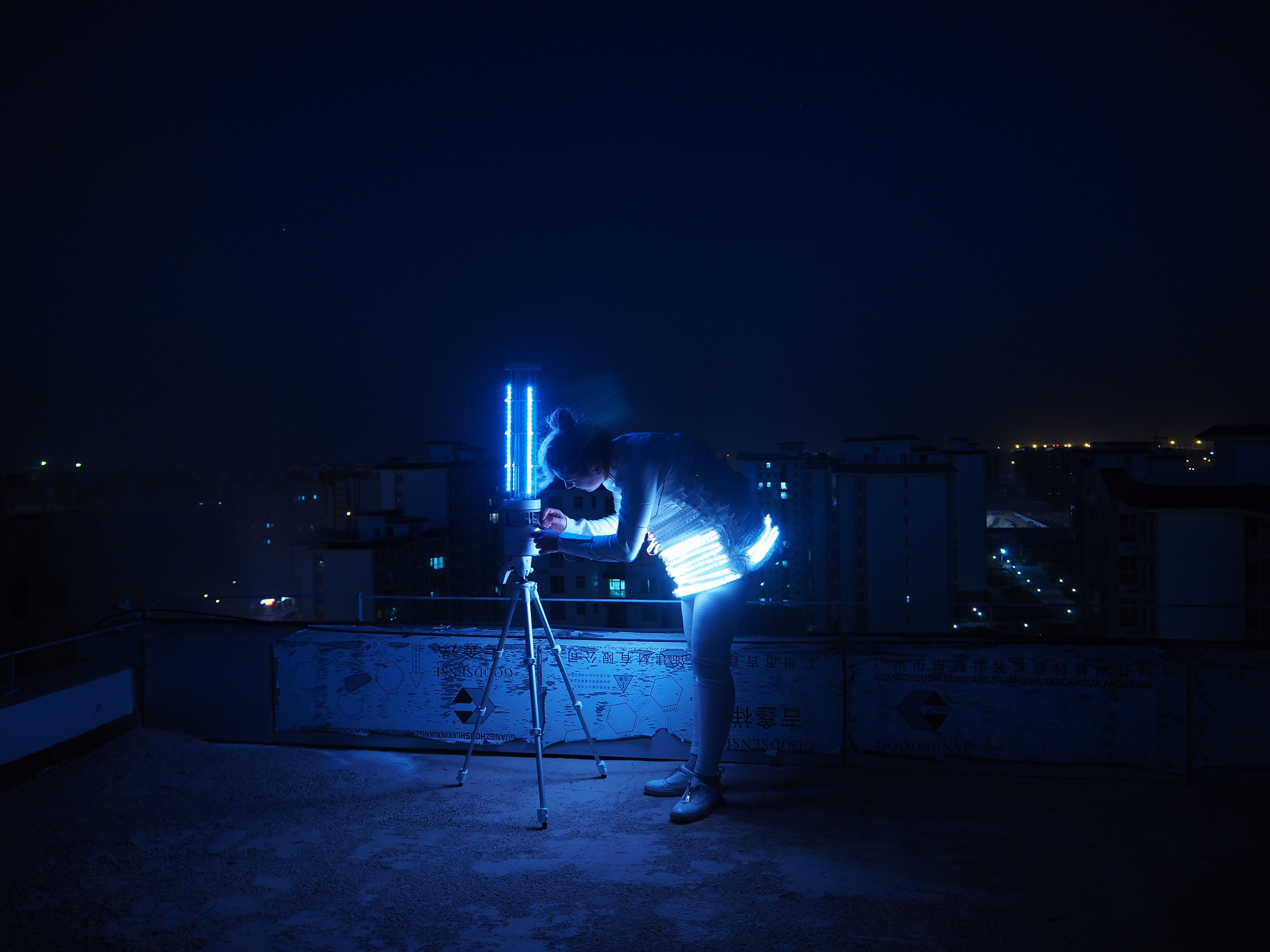 Agnieszkas project investigates the living spaces in both Lanzhou and Lanzhou New Area with the use of biometric sensors. The set consists of two devices; a freestanding tower measuring the temperature, humidity, sound and light in spaces and a wearable panel measuring body's responses to those conditions- temperature, sweat, pulse and brain activity.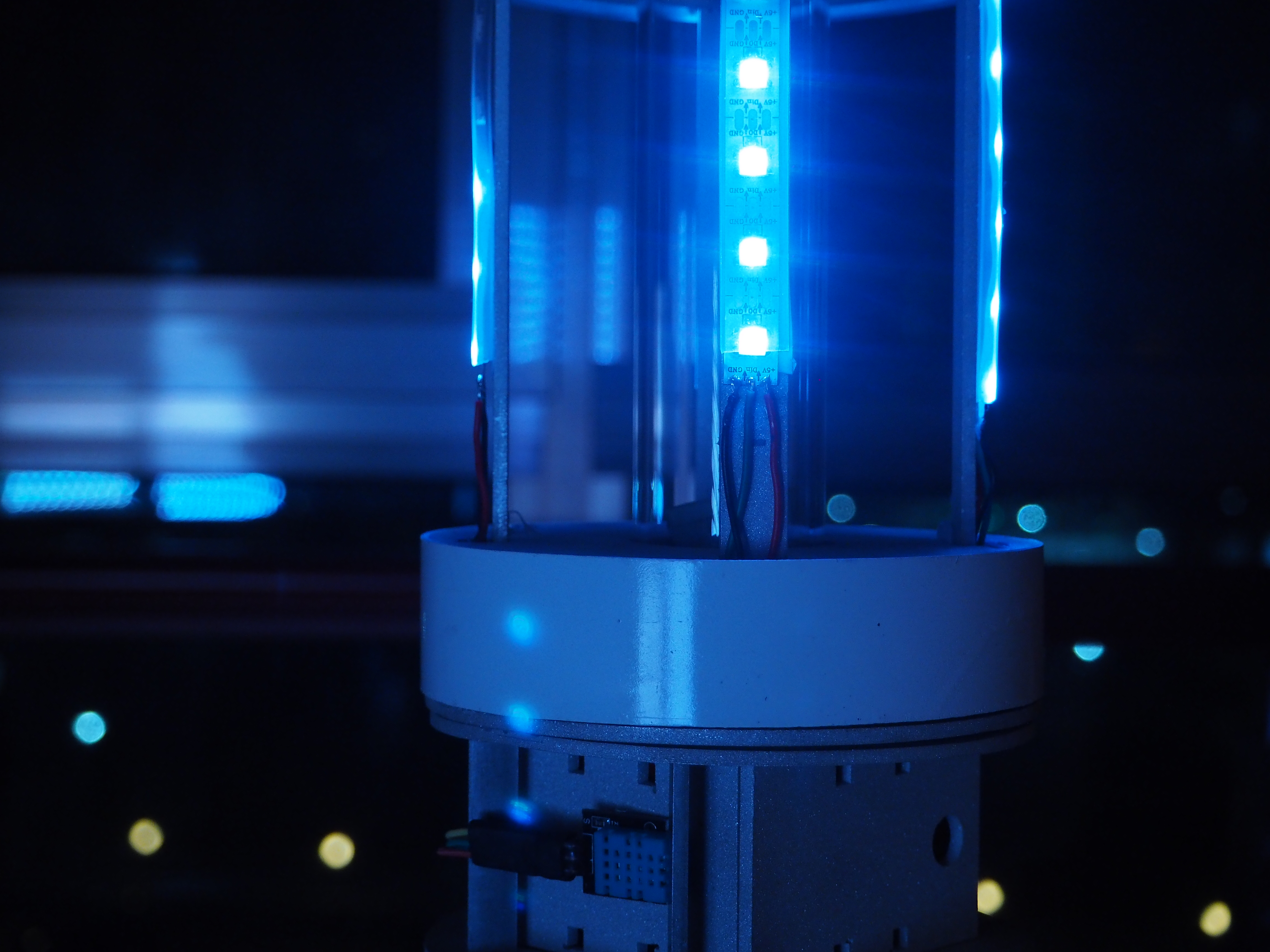 During the time of the study trip, she visited different houses, asking their inhabitants about their living situation and measuring the parameters of spaces and people's bodies' responses to them.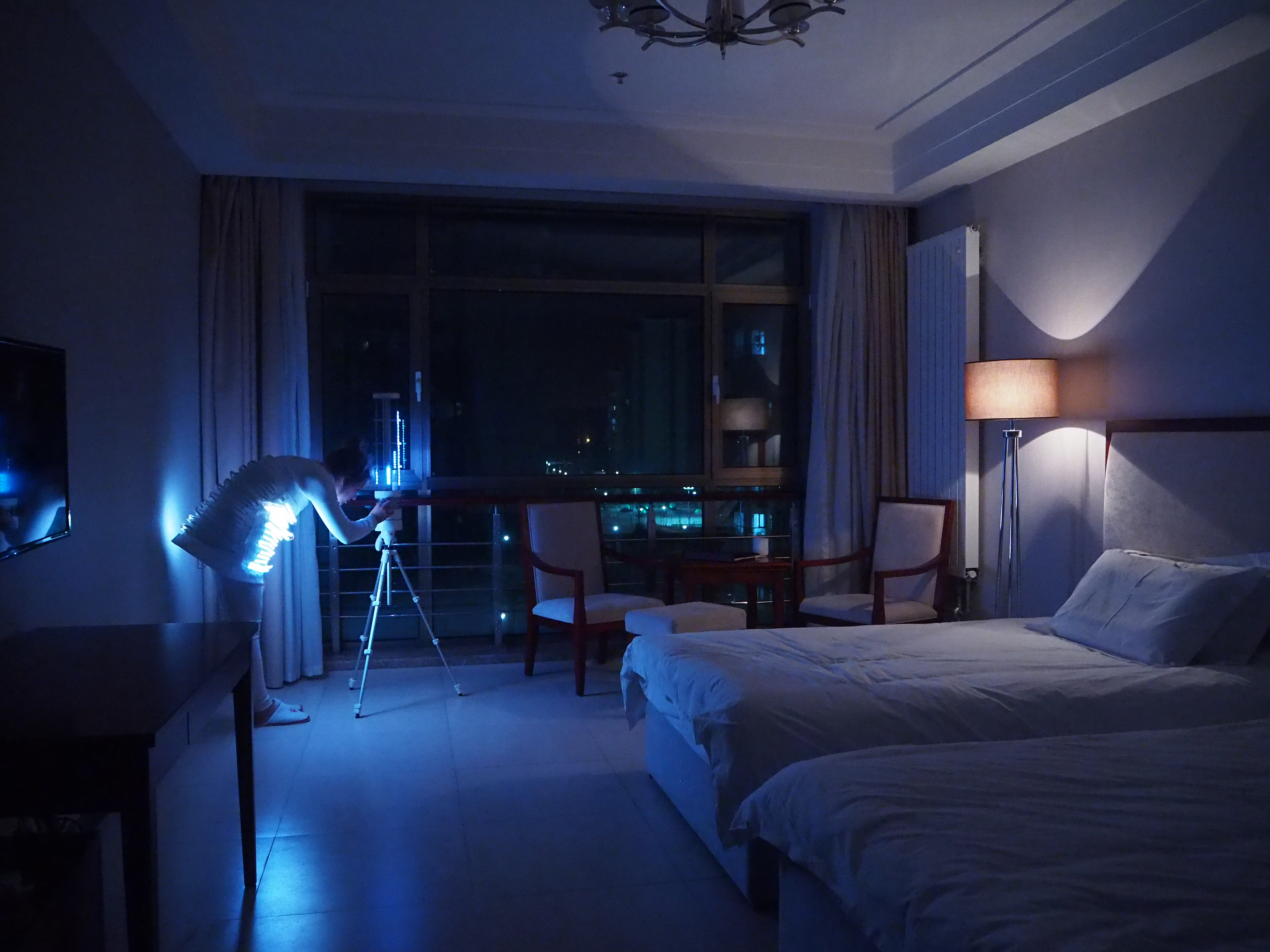 With the help of the devices she aimed at gathering information about what makes a positive and comfortable living environment and apply it to her future building project with a particular emphasis on the Chinese housing market.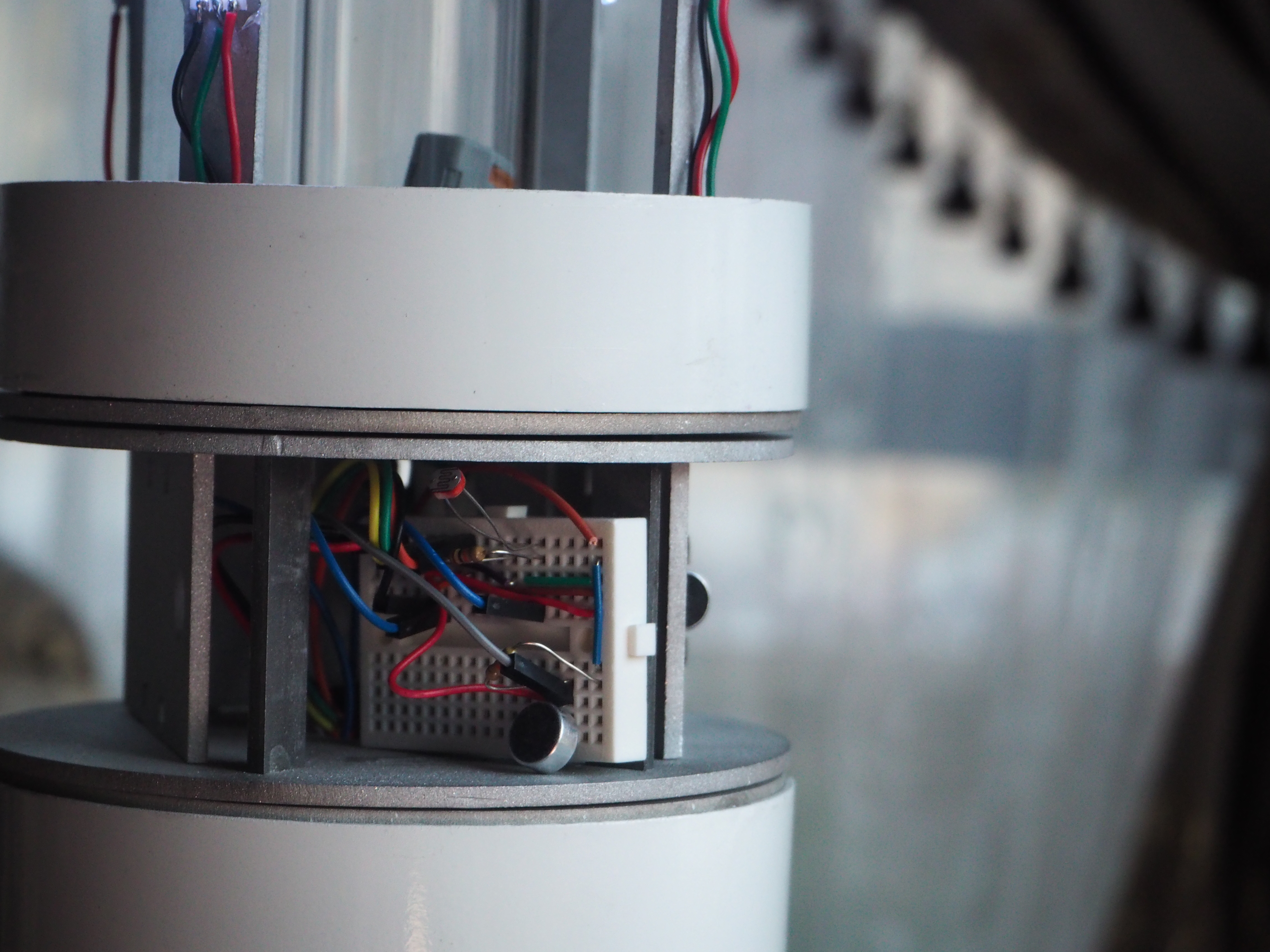 Three Arduino boards are programmed to interpret data from biometric sensors and display it on the LED panels attached to a jacket and a freestanding tower. Each board processes data from two to four sensors and depending on the value of the measured parameter, lights up an adequate number of LEDs in a corresponding section of the jacket/tower. Together with displaying the information, the collected data can also be saved from a Serial Monitor tool in Arduino software.