Published: August 28, 2015, Edited by: Mads Hobye
Opening the new studio: Fabulatorium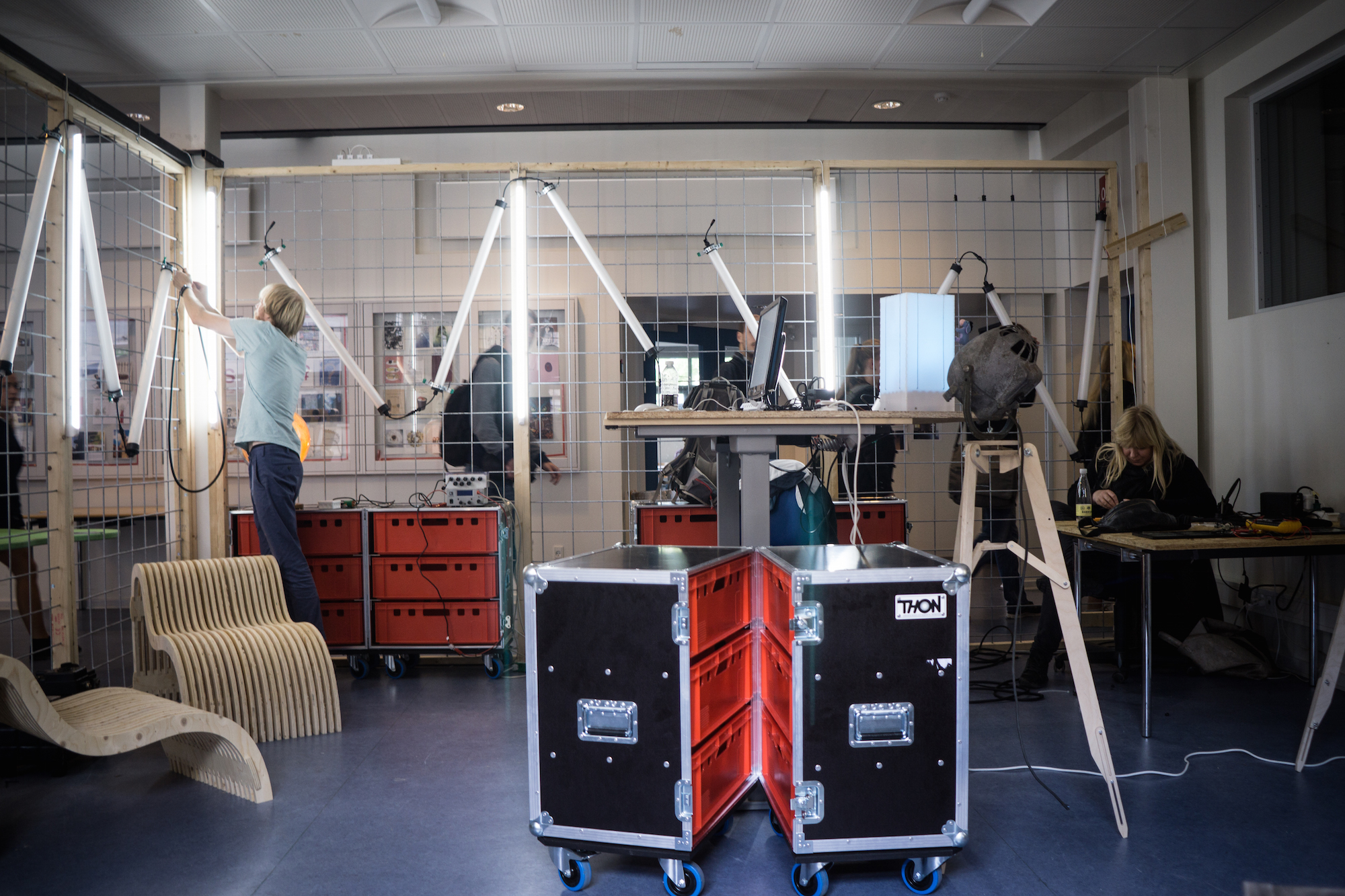 Today the new incubator workspace, Fabulatorium, opened at Humtek/Fablab RUC. The space is a dynamic studio space consisting of creative upstarts, ad-hoc projects and cross collaborations between the university and the outside world.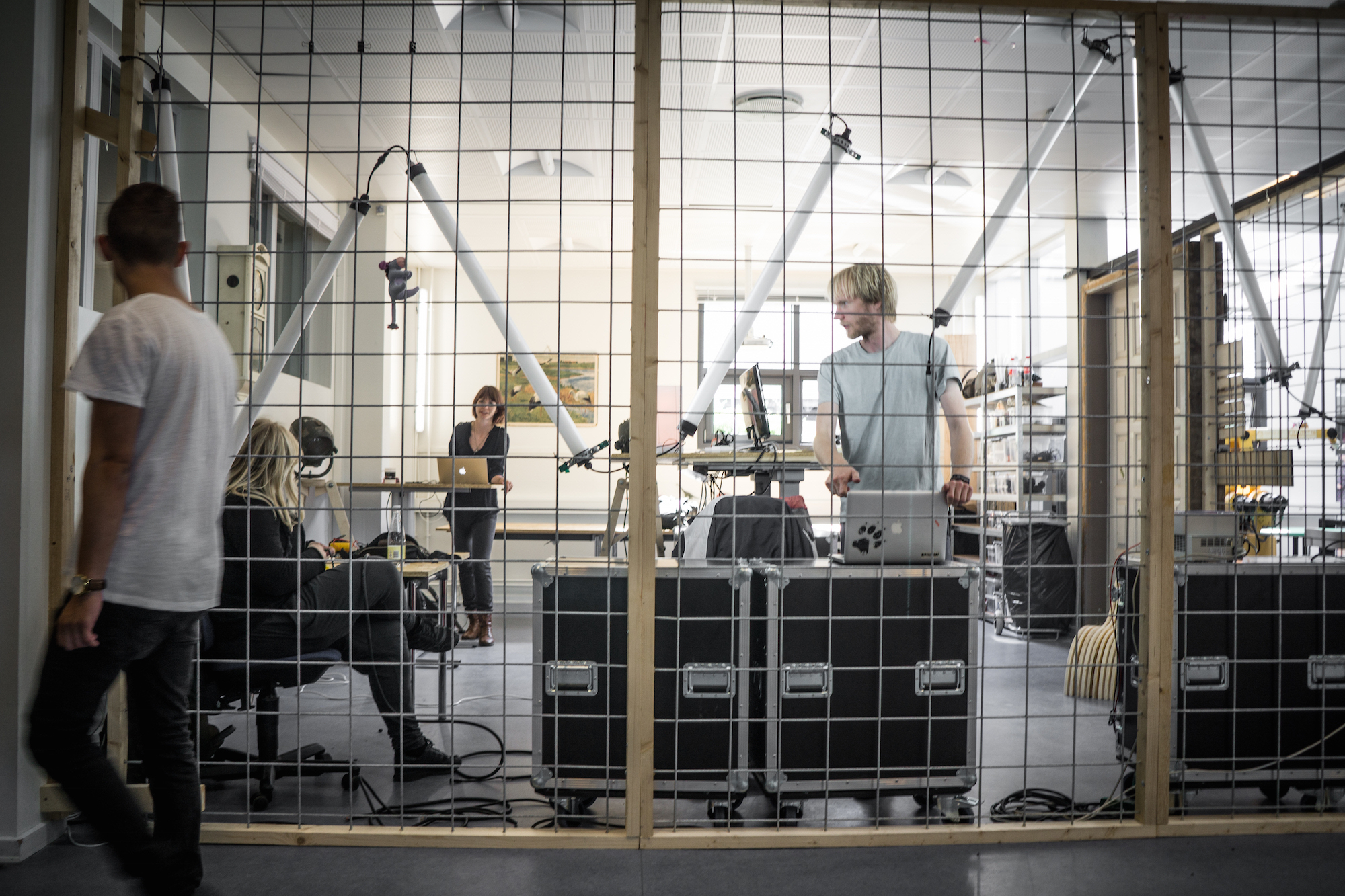 As of now the users are teachers at Humtek, interns at FabLab RUC from other universities, and startup Unmake, consisting of Halfdan Hauch Jensen and Maja Fagerberg. Both have a Master in Interaction Design from Malmö university. They both teach at Humtek and it therefore was natural for them to gather their activities within the Fablab environment and Humtek. As Halfdan points out:
"By joining the studio space we get the best of multiple worlds. A creative space for us to work with our Interactive Projects, inspiration from supervising the students and not the least, access to the many prototyping facilities at the Fablab."
Unmake takes on an interactive approach to event based experience design. They build interactions that both aesthetically and socially experiments with our understanding of crowd based interaction, social interaction and social play.
At the opening Bo Stjerne Thomsen Director of the Lego foundation dropped by with Hanne Leth Andersen (Vice Chancellor) and Peter Lauritzen (University director). They came by to have a look at this experiment in the potential of connecting the academic traditions of the university with real world upstarts and projects, before RUC builds a full scale "Networking house" in the coming years.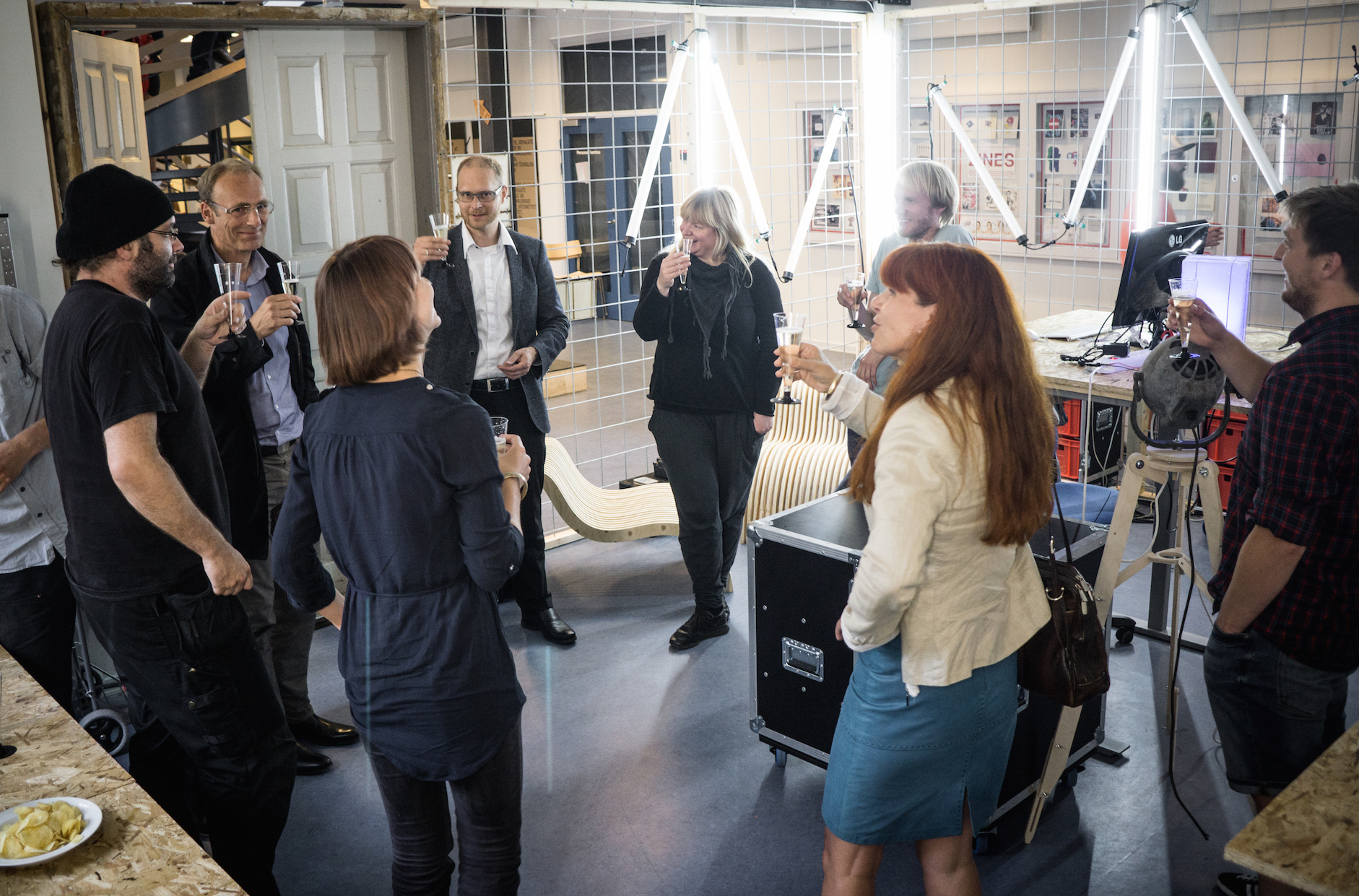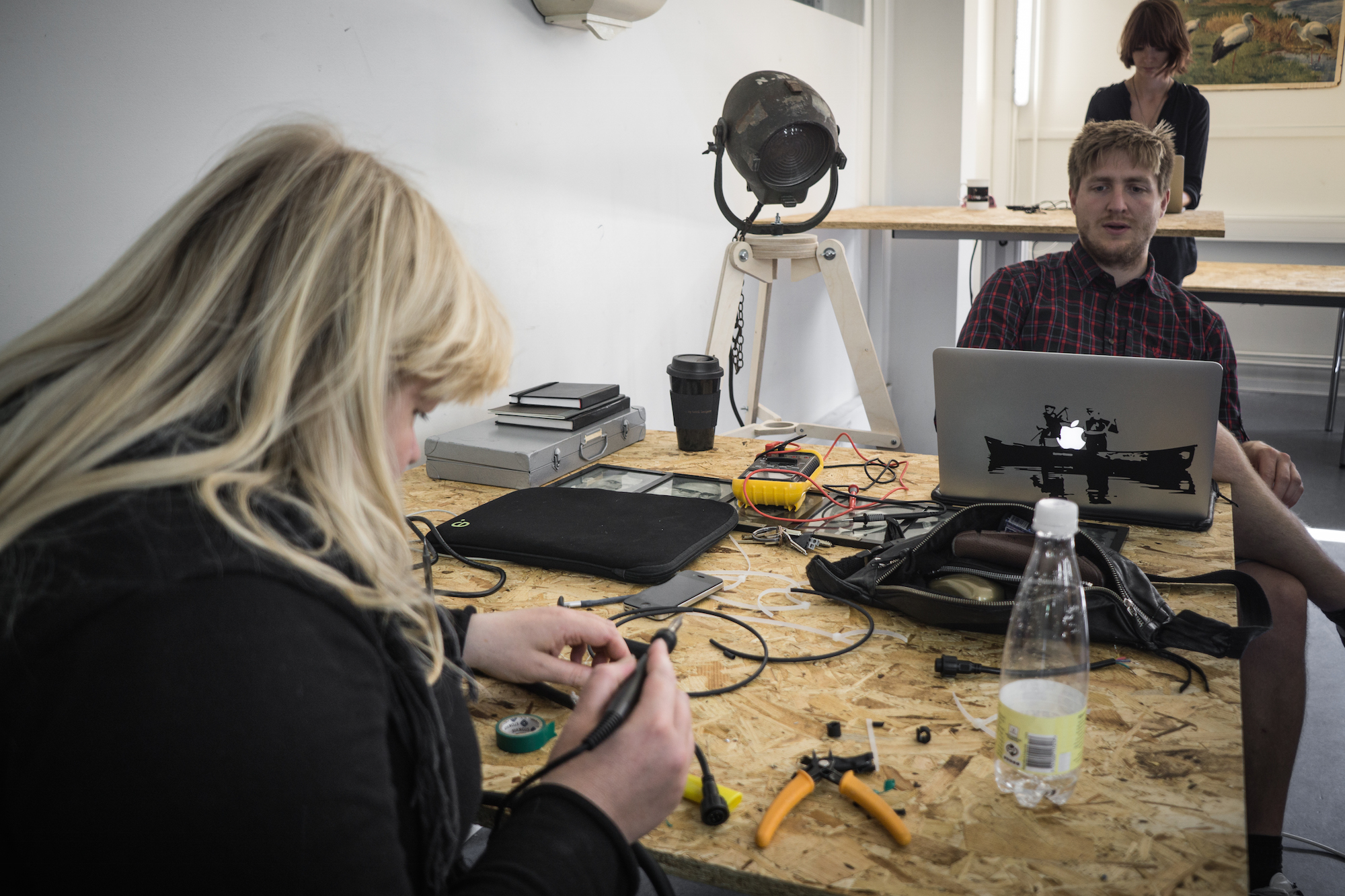 The Fabulatorium is a low cost, agile experiment, made of 90% upcycled materials, furniture found at the dump etc.
Leader of Fablab RUC, Nicolas Padfield, says "we are interested to use this as a basis for extended the collaboration between the University and the outside world. We are interested in this becoming a Innovative workspace for startups, teachers, inventors and socioeconomic projects. We are therefore open for new startups who have the potential of mutual benefit from a creative environment near a FabLab."
If this is in your interest contact fablab@ruc.dk.