Published: December 11, 2018, Edited by: Torben Oliver Callesen
BioFabLab lab & equipment
To give an overview of all the fun things in the BioFabLab Classic and Kitchen labs, here is a general equipment list of some of our equipment.
Kitchen Lab (building 37):
Oven
Microwave
Fridge with freezer
Hawkins BIGBOY pressure cooker
Small 8L pressure cooker
5x magnetic stirrer
usb microscope (Intel Play)
Phase contrast microscope with usb attachment (Omegon)
2x coffee grinders
Humidifier
Propane torch
Mixer (Tristar)
Ultrasonic cleaner
Sous vide (Alcok)
Juicer (Witt)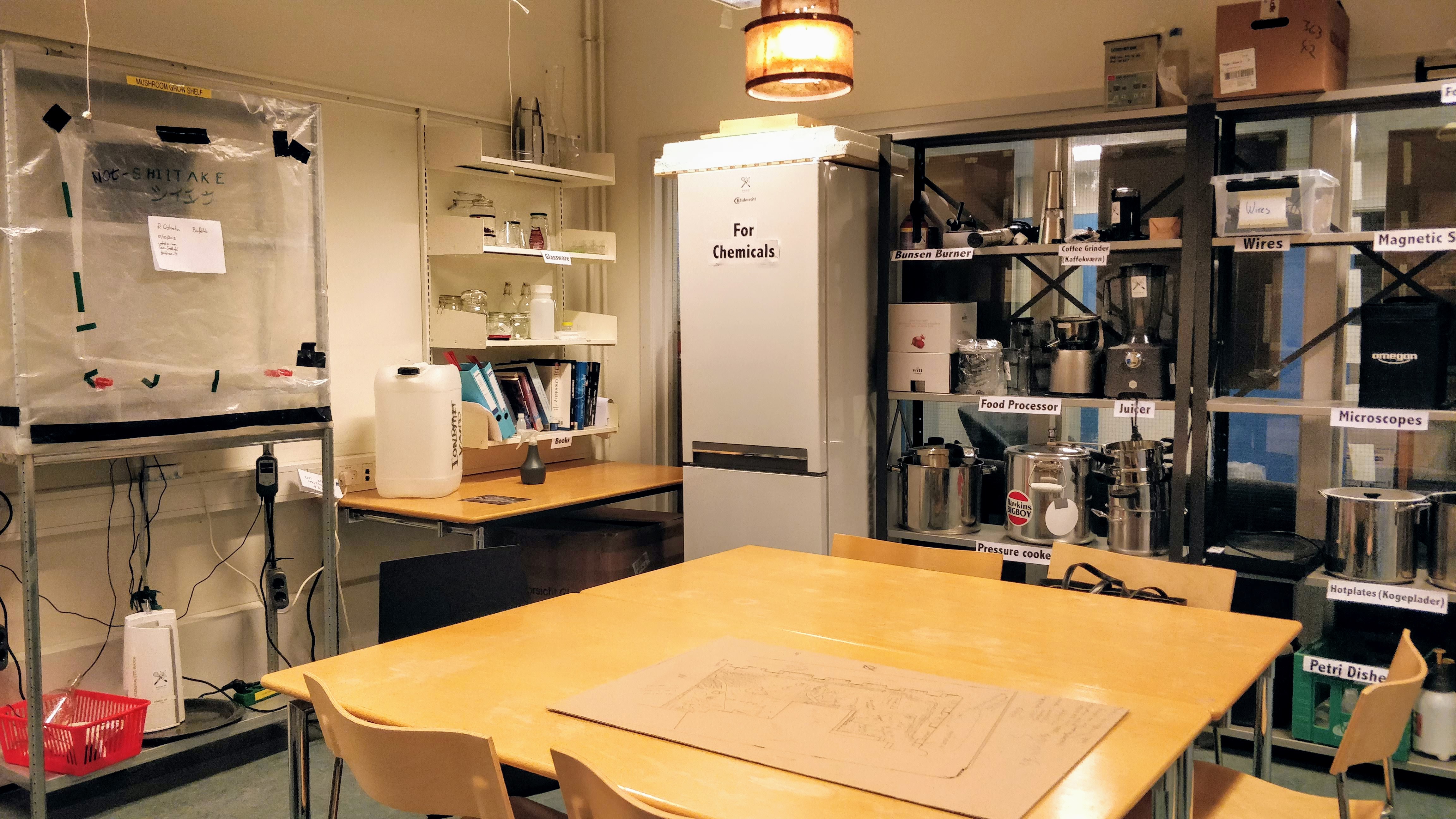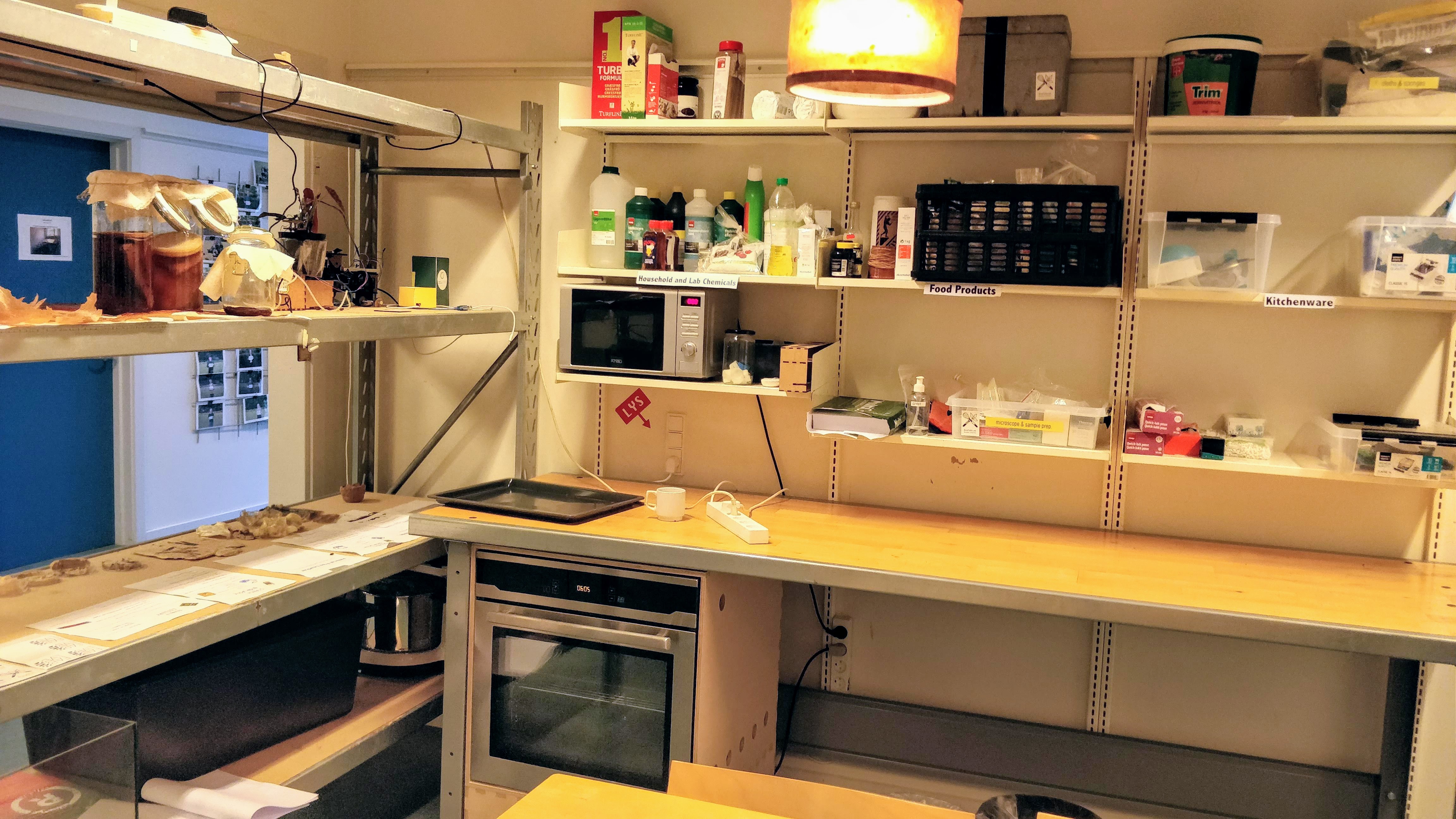 Classic Lab (building 9.1):
Microwave
Incubator
2x stereo microscopes (Leica GZ6, Gundlach)
2x phase contrast microscopes (Frederiksen, Leica)
Electromantle heater
3x air pumps
Experion automated electrophoresis
UV-vis spectrophotometer
PTC-100 programmable thermal controller
2x hot plates
3x analytical scales
x Vortex mixers ???
Ultrasonic cleaner
Single Tube Luminometer (Lumat LB 9501 , Berthold)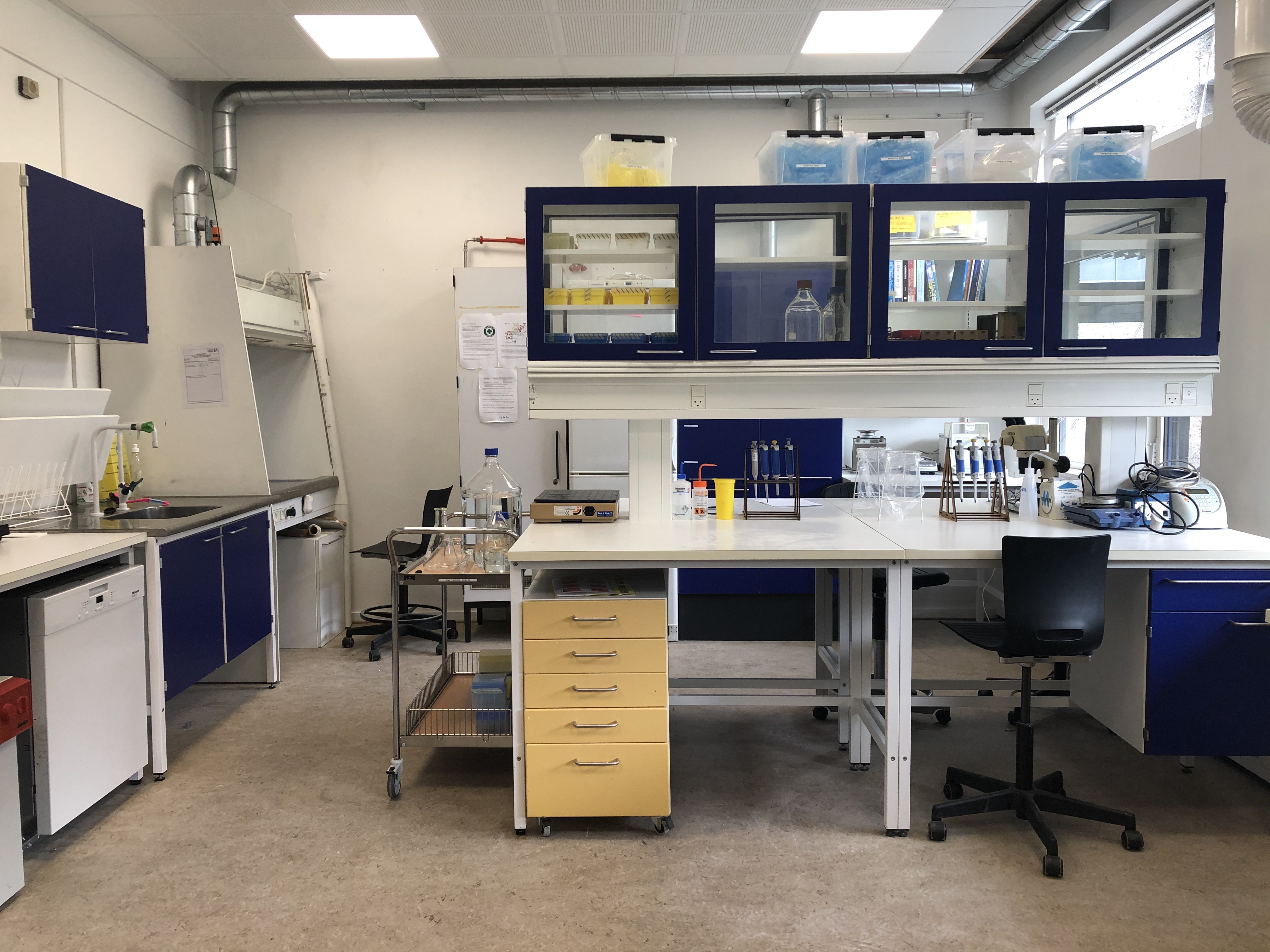 Green House (Front of building 37):
Aquaponic unit with:

Sedimentation vortex flow unit

Vertical mesh growing units
space to create other growth units and experiments...