Published: December 11, 2018, Edited by: Martin Malthe Borch
Bioponics and urban ecology - student semester project
Report of student semester project in collaboration with BioFabLab RUC.
By Otto B. B. Thomsen and Asger A. Holtkøtter, TekSam.
During the fall semester of 2017/2018 we have completed a project in cooperation with RUC BioFabLab (BFL). The project has examined the concept of bioponics as well as its potential relevance in future Danish urban ecology.
BFL has been crucial for our project and has served as an incubation room for ideas and experiments throughout the process. In the BFL we constructed a prototype bioponic system through an experimental practical approach. This has been the basis for one key element in our analytical approach, where we examined the nutrient release and - conversion taking place in the system, aiming to analyse whether or not this type of system functions in practice. In the initial phase of the project, BFL staff assisted in idea generation and shaping of the study area as well as getting an understanding of the state of the art within the field of hydroponic and vertical growing. Furthermore, the BFL provided space for reflection and the material resources as well as knowledge needed, giving us the opportunity and freedom to shape the technical as well as societal analyses of the project.
The result of the technical analysis is that the construction and maintenance of the system requires a substantial level of know how as well as time, resources and creativity in regards to problem solving, but also that its accessibility to a wider audience could relatively easily be achieved.
Furthermore, we find that the bioponic system can function under challenging climatic conditions. Building on the results of the technical analysis of the bioponic system we built in the BFL, we conducted an examination of the characteristics and properties of the current urban ecological field in Copenhagen based on interviews with three central actors in the field.
The BFL work gave us a chance to supply academic learning with practical experimental work, thereby strengthening and diversifying our methodological approach. In short, through the BFL we attained a rare opportunity to combine handling compost and nutrient measurements with a hermeneutical analysis of urban ecological actors.
The final part of the project shows how urban ecological initiatives are the manifestation of the identification and interpretation of various societal problems and challenges by local communities as well as attempts to respond to the identified problems and challenges. This led to the final conclusion that bioponic systems could well have relevance in future urban ecology given its properties in regards to factors such as sustainability, design and its inherent learning potential in planning processes.
Download their report (Dansih)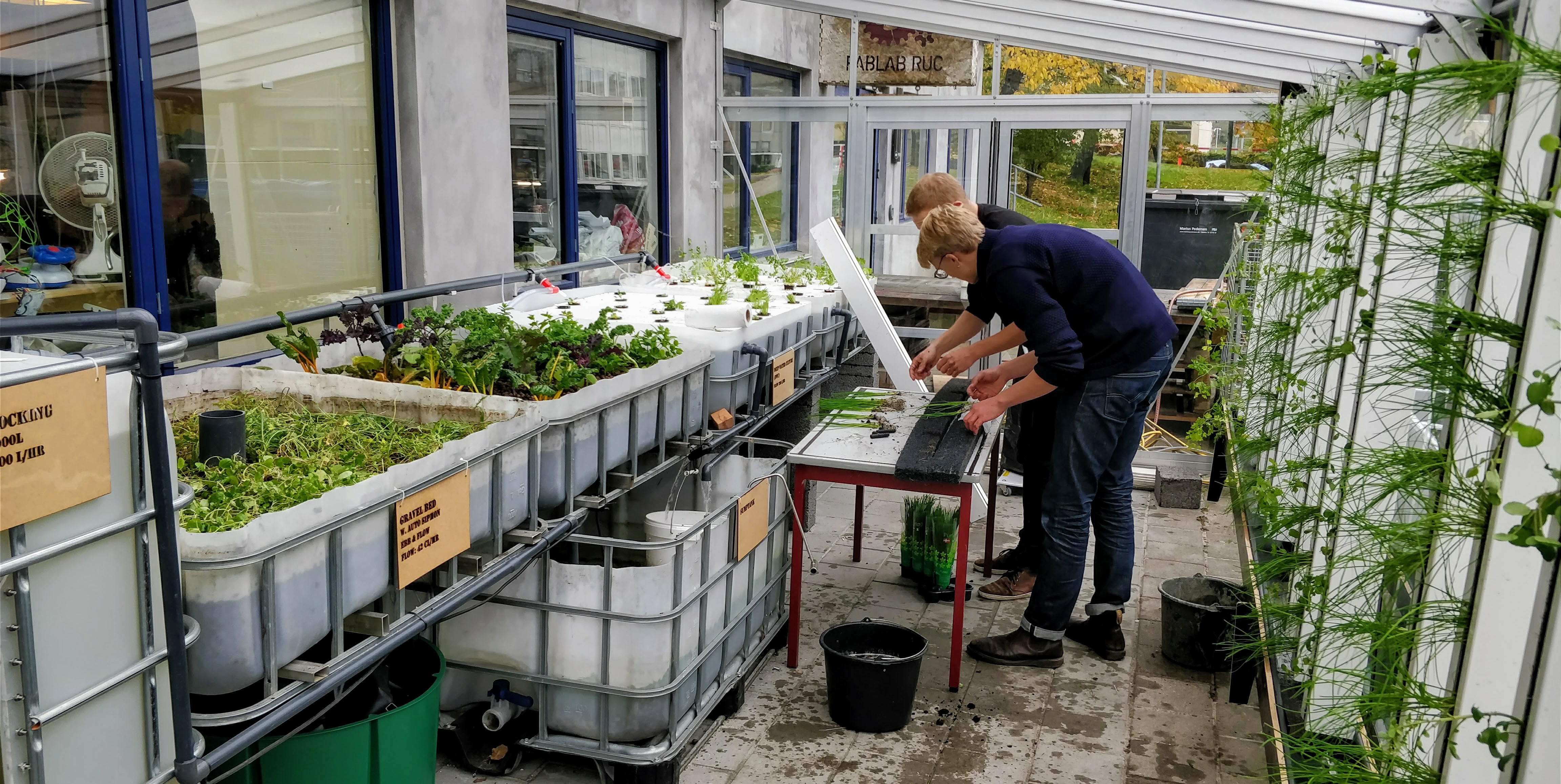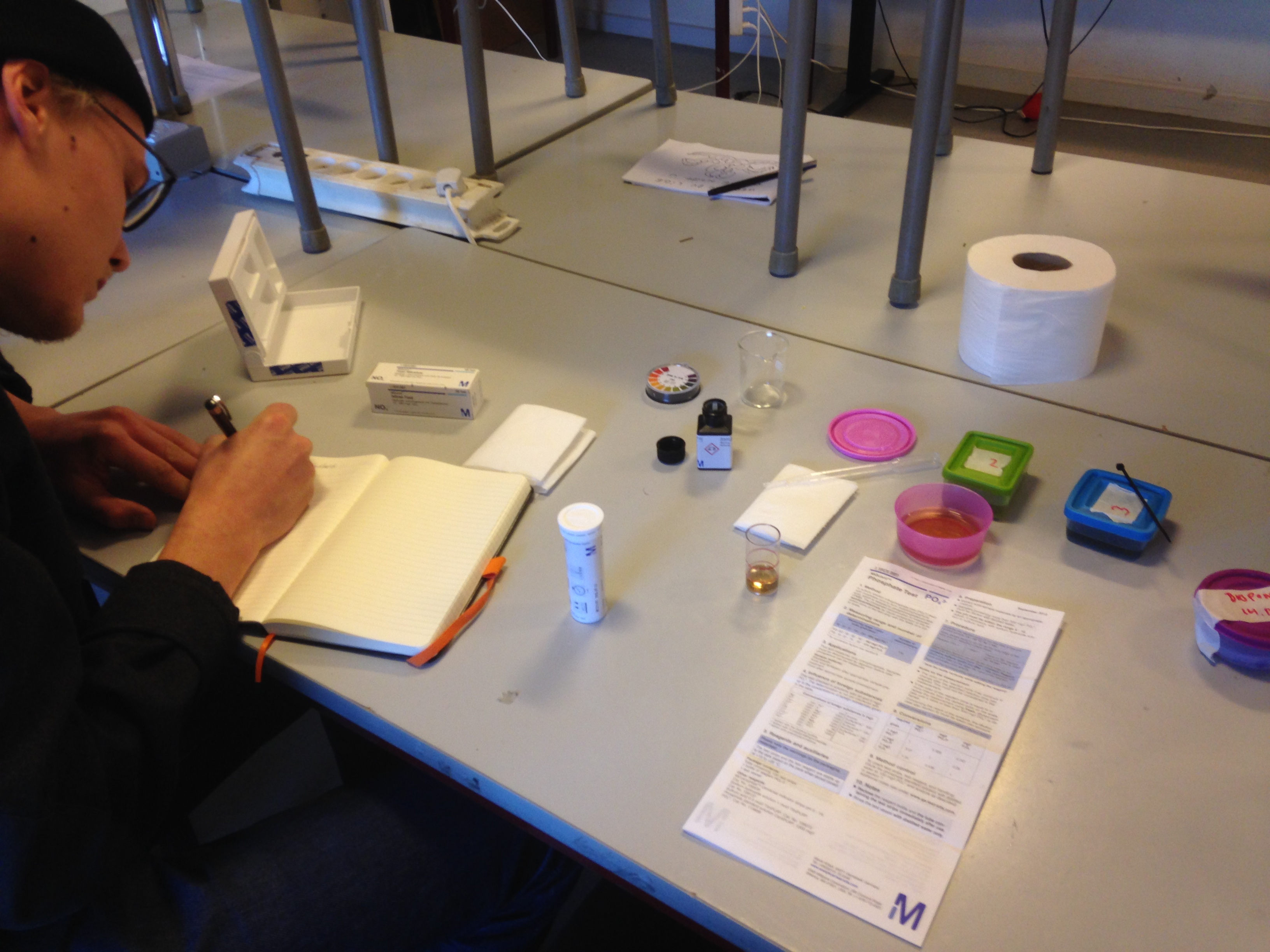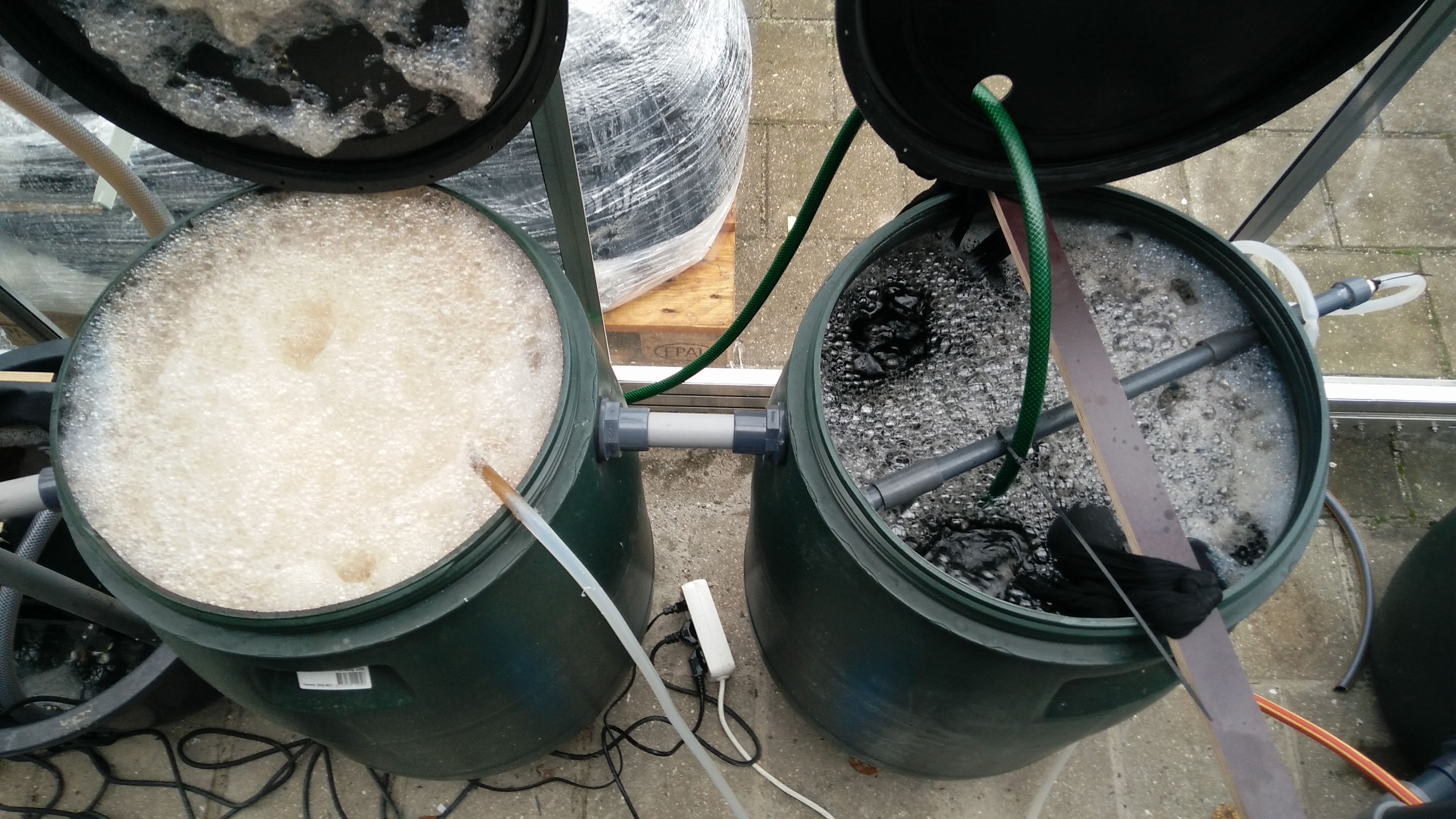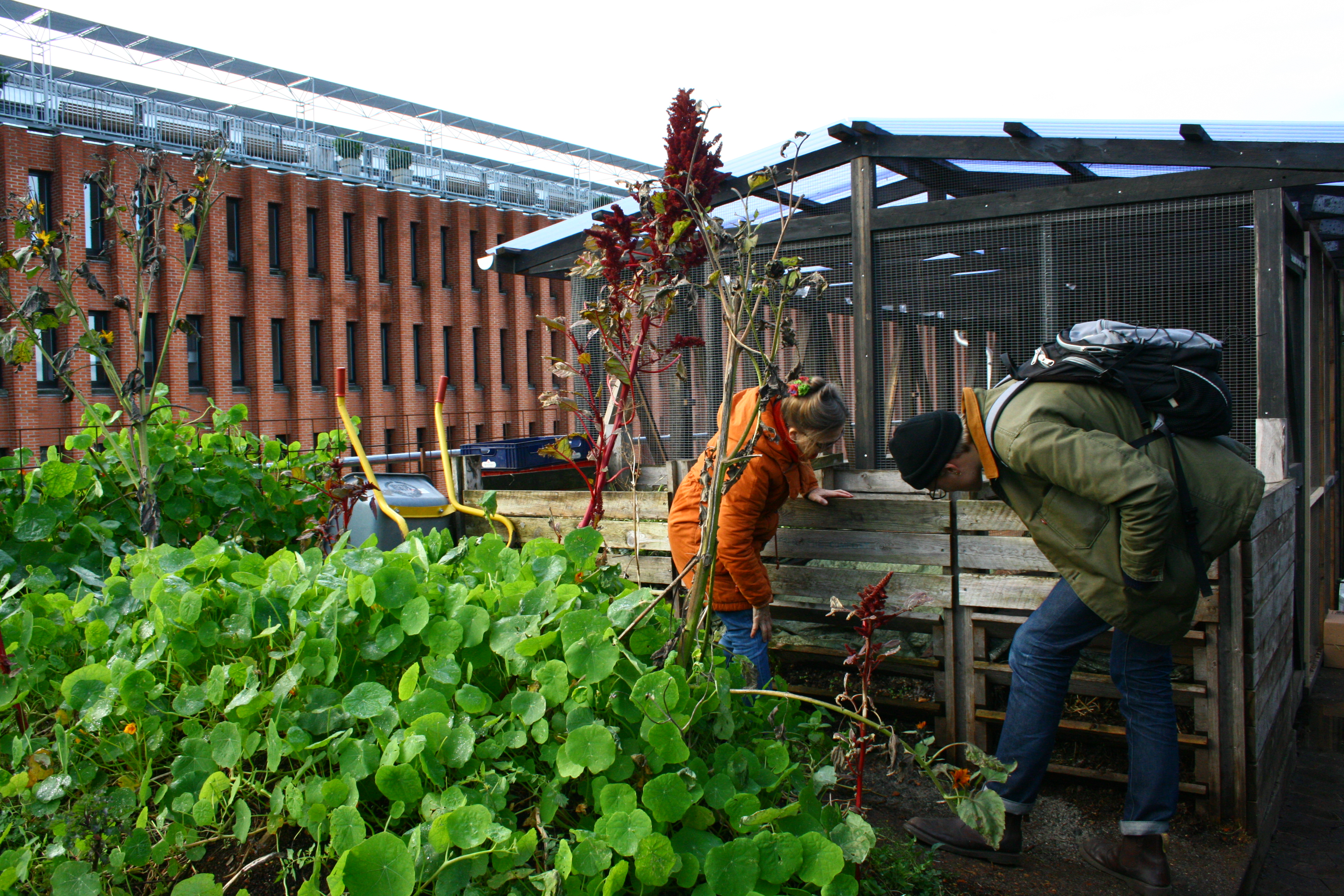 Østergro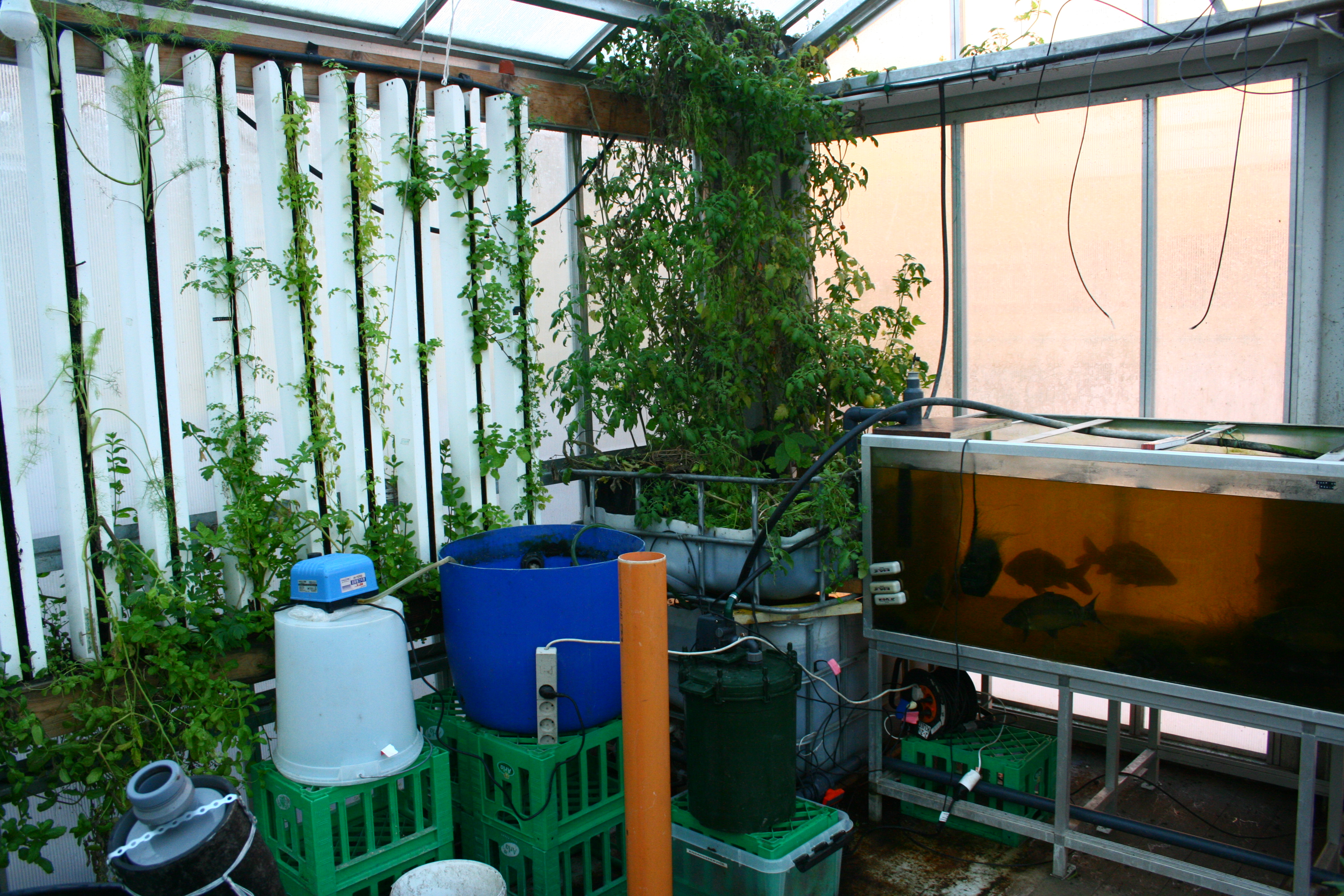 Bioteket